A Better Covenant
There are two verses for your reading today.  Hebrews 7:22, which says,
By so much more Jesus has become a surety of a better covenant.
And Hebrews 8:6, which tells us,
But now He has obtained a more excellent ministry, inasmuch as He is also Mediator of a better covenant, which was established on better promises.
We have a better covenant; we have better promises.  And Jesus is the One who makes it sure.  He is the guarantee. He has personally pledged Himself to make it good.
As far as I am concerned, that takes away all reason for doubt, all reason for stressing out.  Jesus, Himself, is the pledge, the guarantee that this covenant we have called the New Testament will be good and will be fulfilled in our lives.
And He is not only the guarantee, He is the Mediator.  He is the go-between to what is truly a better covenant, established upon better promises.
Let's say your employer came to you and said, "We're going to give you a better contract.  While the old contract was good, we're going to give you one that's better.  This better contract will increase your hours, decrease your pay, eliminate your health and dental benefits, you will no longer get reimbursed for your mileage and your auto expenses, and you're going to have a shorter lunch break and no more Christmas bonuses."
Let me ask you, is that better?  No!  That is not better!  And I will never understand how people can say, "We know God healed people and worked miracles and intervened in people's lives under the Old Testament, but He doesn't anymore."
The covenant Christ bought and sealed in His blood is a better covenant, established upon better promises. Praise God!
---
Visit the Answers with Bayless Conley website for more ways to connect with God.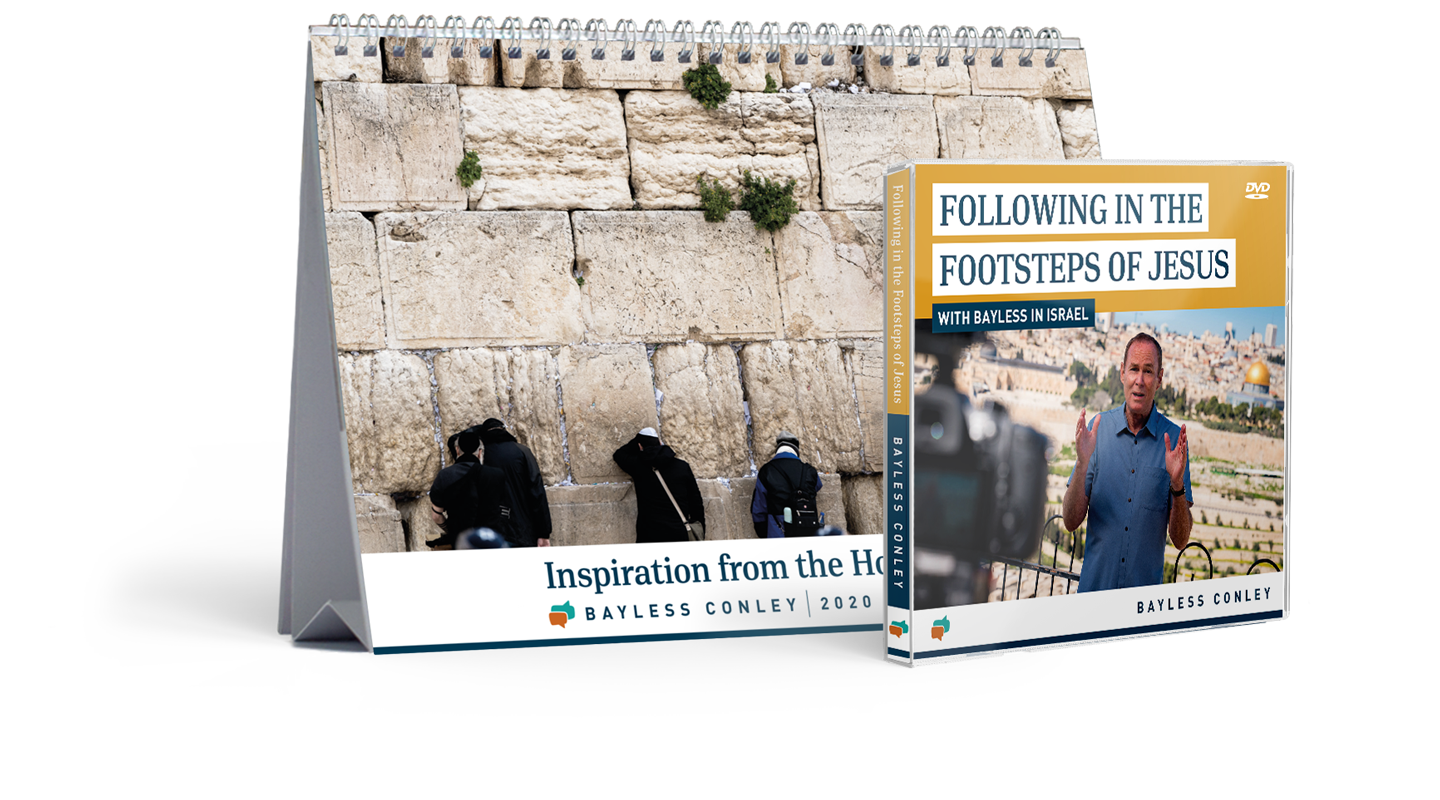 Be encouraged throughout the year ahead!
Request your copy of the new 2020 desk calendar, Inspiration from the Holy Land, as our thanks for your gift of any amount today. May the Scriptures in this scenic calendar be a source of inspiration for the year ahead!
And when you give $50 or more today, you will receive Bayless' full Israel Package, which includes
the scenic 2020 desk calendar, Inspiration from the Holy Land, and
a special 3-DVD series of messages filmed with Bayless in Israel, called Following in the Footsteps of Jesus
Follow Bayless as he shares insights from the Book of Matthew while taking you on a visual journey to follow in Jesus' footsteps—all to strengthen your
faith
in Him.
We pray these resources remind you of the eternal truths in Scripture and the hope we have in every season—and thank you for giving generously today to connect more people to our living Jesus!