3 Ways to Let Go of Your Spouse's Past Mistakes - Crosswalk Couples Devotional - December 7
3 Ways to Let Go of Your Spouse's Past Mistakes
By: Lynette Kittle
"As far as the east is from the west, so far has He removed our transgressions from us" - Psalm 103:12
Football season is in full swing, and for some reason, watching football seems to turn my thoughts to how it applies to marriage.
A few seasons ago, when Chicago Bears' Cody Parkey failed to kick a field goal which would have led them to win the wildcard playoff game, it didn't seem to matter that he had scored 9 of the 15 points, bringing them to almost win.
Instead, his unsuccessful attempt became the focus of the game.
Marriage is like that at times, too. My spouse can score a number of points, but then if he messes up, instead of remembering all his successes, I focus on his failure.
However, I've been learning to turn toward him when he lets me down, rather than away, discovering how to re-adjust my initial reaction when it is less than loving and forgiving.
Just like how Parkey's past kicking misses may have played into how fans reacted to his epic fail, often my husband's past disappointments affect how I react to current failures.
So how do I move beyond it? Here are three ways to move past your spouse's mistakes:
1. Don't Keep Score
Unlike football, it's not good to keep score in marriage. Doing so only causes division and causes a "you against me" mindset. Matrimony is much more enjoyable with a team attitude, rather than living like opponents pitted against each other.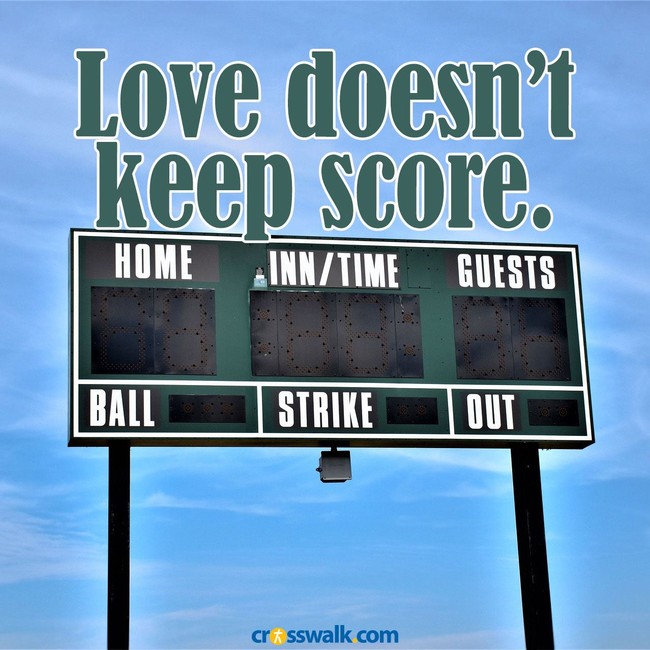 It's good to remind myself, "Bear with each and forgive one another if any of you has a grievance against someone. Forgive as the Lord forgave you" (Colossians 3:13).
Often, I sincerely believe I have let go of my husband's past disappointments and have forgiven him, until something new happens, triggering me to recall past failures and revealing a stockpile of grievances against him.
Yet God designed marriage to be like Christ's relationship to us. So instead of seeing all my spouse's failures piling up, my goal should be to forgive like God forgives me. "As far as the east is from the west, so far has He removed our transgressions from us" (Psalm 103:12).
Ephesians 4:32 encourages me to, "Be kind and compassionate to one another, forgiving each other, just as in Christ God forgave you."
2. Examine Your Own Heart
When failures happen, it's too easy to focus on my husband's weaknesses. 2 Corinthians 13:5 urges me to, "Examine yourselves to see whether you are in the faith; test yourselves."
It's also critical for me to remember Matthew 7:3, which asks, "Why do you look at the speck of sawdust in your brother's eye and pay no attention to the plank in your own eye?"
By doing so, I realize I have disappointed him, too.
Although in marriage it's easier for me to see his weaknesses and failures while ignoring my own, Matthew 7:5 reminds me, "You hypocrite, first take the plank out of your own eye, and then you will see more clearly to remove the speck from your brother's eye."
3. Love God by Loving My Spouse
One way to demonstrate my love for God is by loving my spouse.
Jesus said, "A new commandment I give to you, that you love one another, even as I have loved you, that you also love one another" (John 13:34).
Of course, it's easier said than done in any relationship, and sometimes even more so in marriage. So I've been learning what to do when my attitude towards my husband needs adjusting.
What's really helpful in turning my heart in the right direction towards my spouse is to think of Ephesians 6:7 to, "Serve wholeheartedly, as if you were serving the Lord, not people."
When I understand my reactions to my husband's words and behaviors are demonstrating my love to God, it makes all the difference in my outlook.
Choosing to Love When the Points Don't Add Up
So when my husband lets me down, instead of keeping score, I've been choosing to examine my own heart.
Also, by choosing to love and forgive him the way God loves and forgives me. As 1 Peter 3:8 encourages, "Finally, all of you, be like-minded, be sympathetic, love one another, be compassionate and humble."
---
Lynette Kittle is married with four daughters. She enjoys writing about faith, marriage, parenting, relationships, and life. Her writing has been published by Focus on the Family, Decision, Today's Christian Woman, iBelieve.com, kirkcameron.com, Ungrind.org, Startmarriageright.com, growthtrac.com, and more. She has an M.A. in Communication from Regent University and serves as an associate producer for Soul Check TV.
Listen to our chart-topping, FREE family podcast - Famous at Home!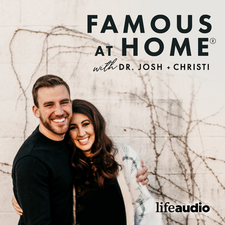 We live in a society that conditions us with a deep desire to be famous, well-spoken of, and admired. Yet, it's our family that often get our leftovers. Your biggest fans already live under your roof. You'll never be more famous anywhere than you are at home.
At Famous at Home, Dr. Josh and Christi Straub help you put a plan in place to make the most of the time with your family and learn to harness the power of emotion for deep relational connection with your biggest fans.
Each week, Josh and Christi host the Famous at Home Podcast (amassing more than 2.5 million downloads) to help you focus on what matters most in your family.
Listen below to one of Josh and Christi's most popular episodes on simplifying family life: