From Mess to Miracle - Crosswalk the Devotional - May 7
From Mess to Miracle
by Rachael Adams
"If any of you lacks wisdom, you should ask God, who gives generously to all without finding fault, and it will be given to you" (James 1:5).
I am not proud of every decision I have made as a mother, nor every decision I've made as a woman. In fact, I regret many of them. I'm willing to assume the same is true for you. So often, we know the right decision but act contrary to that knowledge. Then we have to live with the consequences of those decisions—consequences that usually last much longer than the time it took to make the decision.
Bathsheba knew all too well the consequences that can come from bad decisions. She chose to bathe in view of King David (2 Samuel 11:2), the first of several decisions that led her down a devastating path. David saw her because he had decided to stay home from war, the first of several bad decisions he made that led him down the same devastating path (2 Samuel 11:1). After noticing her beauty from the rooftop of his palace, David made his next bad decision: In a moment of lust, he sent someone to inquire about her.
From here, David fell deeper and deeper into sin. Despite discovering that Bathsheba was the wife of Uriah the Hittite, he followed through with his own desires by sending messengers to bring her to him. When temptation came, he leaned into it instead of turning away from it. Bathsheba gave into temptation too when she made the decision to come to him and sleep with him. David put Bathsheba in a difficult situation. She likely knew it was wrong to commit adultery but to refuse a king's request could mean punishment or death. I feel for her because she was faced with only two apparent choices, and both seemed wrong.
Soon after Bathsheba returned home, she discovered she was pregnant (2 Samuel 11:5). Her pregnancy risked public exposure of what she and David had done privately, and it set into motion another set of bad decisions. Bathsheba looked to David to fix the mess they had made, and David tried to cover it up by having her husband, Uriah, murdered. The prophet Nathan confronted their sin and revealed the consequences of their mutual decision. One of those consequences was the death of their first child (2 Samuel 12:18).
In their sorrow, the next decision David and Bathsheba made was a choice in the right direction. Their decision to confess and repent of their sin changed the trajectory of their lives (2 Samuel 12:13). While the consequences of their sin were irreversible, God forgave them and restored their relationship with Himself. Their repentance opened the way to begin life anew. Bathsheba became pregnant again, this time after they were married. God gave the child the name Solomon, or Jedidiah, which means "loved by the Lord," as a reminder of His grace.
I imagine Bathsheba learned from the painful consequences of the decisions she had made before Solomon's birth. She wanted to raise her son to become a man after God's own heart like his father David. And as we've learned, David wasn't given this descriptor because He did everything perfectly. He was referred to as a man after God's heart because he loved the Lord and was repentant.
At the end of David's life, Solomon became king. Early in his reign, Solomon demonstrated respect for his mother by standing to meet her, bowing to her, and having a throne brought for her so she could sit down at his right hand (1 Kings 2:19). Soon after showing respect for Bathsheba, God appeared to Solomon in a dream and said, "Ask for whatever you want me to give to you " (1 Kings 3:5). When given a chance to ask for anything in the world, Solomon asked for wisdom to lead well and to make right decisions.
God granted Solomon's request. He received a wise and discerning heart from God, but it was up to Solomon to apply that wisdom to all areas of his life. Wisdom is not only the ability to discern what is best but also the strength of character to act upon that knowledge—something his parents learned the hard way.
We can ask God for this same wisdom (James 1:5). We should ask for the wisdom to know what to do and the courage to follow through on it. On the occasions that we don't act upon the knowledge we've been given, we can always return to God, accept His forgiveness, and change our ways. Because even in the worst possible situations, God is still able to bring about good when we turn to Him. Bathsheba's life displays this truth beautifully. Her adultery with David almost brought an end to the family through which God planned to physically enter this world. However, out of the ashes of that sin, God brought good. Eventually, Jesus, the salvation of mankind, was born to a descendant of David and Bathsheba.
While their story shows that little decisions often lead to big mistakes, it also shows that little decisions can lead to big miracles. From Bathsheba's life, we see evidence that every choice we make is important—even for future generations. Understanding this should make us more conscious of the decisions we make each day and be more willing to include God in our decision-making. Trusting Him as Lord and Savior is the first and best decision we will ever make. Once we do that, He then is available to advise us on every little (and big) decision thereafter.
Intersecting Faith and Life:
Have you made a decision that resulted in painful consequences? Have you confessed your sin and repented? If so, how has God worked through your repentance to bring new life? How can you pre-decide what action you will take when faced with temptation? Pray God helps you to apply the wisdom He has given you.
Further Reading:
Photo credit: ©GettyImages/digitalskillet3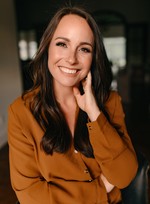 Rachael Adams is the author of A Little Goes a Long Way: 52 Days to a Significant Life and the host of The Love Offering Podcast. She and her husband, Bryan, run a family business and farm in Kentucky with their two children, Will and Kate, and two doodle dogs. Connect with her by visiting rachaelkadams.com, by searching @rachaeladamsauthor on social media, and by tuning in to The Love Offering podcast every Tuesday on your favorite listening platform.
Check out fantastic resources on Faith, Family, and Fun at Crosswalk.com!
Want to grow your prayer life? The So Much More Podcast shows you how to create space to be with God. This podcast, hosted by Jodie Niznik, introduces you to two types of scripture experiences: Lectio Divina and Imaginative Prayer. Join our growing prayer community today!