What Is the Longing of Your Heart? - The Crosswalk Devotional - July 18
What Is the Longing of Your Heart?
By Clarence L. Haynes Jr.
"Now there is in store for me the crown of righteousness, which the Lord, the righteous Judge, will award to me on that day—and not only to me, but also to all who have longed for his appearing." – 2 Timothy 4:8
Every year in the months of May and June, kids start counting down the clock. They begin marking off the number of days left before the school year's end. For most kids, it's been a long year spread out over ten months, and there is a general excitement because they know the school year will be over soon and it will be time for summer vacation. I have yet to find a kid who hates summer vacation. This event gets repeated every single year as we move out of spring and into summer, and the kids long for the two months off.
I want to ask you a simple but very pointed question today, what are you longing for? Most of us are past school age, and unless we work in the educational system, we don't get two months off. Yes, we can enjoy our vacations and time to relax while taking a break from work, but that time can feel so short, and before you know it, you are back at work. This brings me back to my question, what are you longing for? In this verse in 2 Timothy, as Paul is nearing the end of his life, he mentions a longing that has been shut up in his heart for his years on earth. The longing for Christ's appearing. To give you more breadth as to what this verse means, look at it in a couple of different translations.
"In the future there is reserved for me the [victor's] crown of righteousness [for being right with God and doing right], which the Lord, the righteous Judge, will award to me on that [great] day—and not to me only, but also to all those who have loved and longed for and welcomed His appearing." – AMP

"At last the champion's wreath that is awarded for righteousness is waiting for me. The Lord, who is the righteous judge, is going to give it to me on that day. He's giving it not only to me but also to all those who have set their heart on waiting for his appearance." – CEB

"And now the prize awaits me—the crown of righteousness, which the Lord, the righteous Judge, will give me on the day of his return. And the prize is not just for me but for all who eagerly look forward to his appearing." – NLT
As you consider my initial question, let me use these other versions to ask some follow-up questions.
Are you longing for and welcoming his appearance?
Is your heart set on waiting for his appearance?
Are you eagerly looking forward to his appearing?
Sometimes it is so easy to get caught up in the busyness of life or caught up doing what God has called us to do. Sometimes we get caught up in life's pursuits or focus on God's blessings. While there is nothing wrong with these things, sometimes they crowd out what our true longing should be. More than anything else, our desire should be for Christ and for his presence. We should be longing for his appearing and until that happens, we should be longing for his presence. There is nothing more valuable or precious in this world than Jesus. He should be what our hearts are desiring. Not because he is going to bless us with some gift or some other blessing, but simply because we get to be with him. Jesus is the prize of this life. Jesus is the prize of our salvation. Jesus is the prize of heaven and eternity.
Paul knew he was going to receive a crown of righteousness for doing the work and living the life God called him to. However, I believe greater than the desire to receive a crown was the longing in his heart to see his savior. So I ask you again, what is the longing of your heart? My simple prayer for you is that you would pursue and desire Christ more than anything else. Blessings are fine but set your heart on the blesser because in him you will find everything your heart is desiring.
Intersecting Faith and Life:
It is so easy to focus on the blessings God has given us. I would challenge you not to let that be the emphasis but focus on the fact that he has given us himself. This is the greatest blessing of all.
For Further Reading: (read this heading out loud)
Check out these YouTube videos:
And this Crosswalk.com article:
Photo credit: ©GettyImages/Prostock-Studio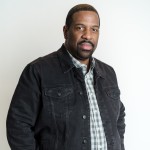 Clarence L. Haynes Jr. is a speaker, Bible teacher, and co-founder of The Bible Study Club. He is the author of The Pursuit of Purpose which will help you understand how God leads you into his will. His most recent book is The Pursuit of Victory: How To Conquer Your Greatest Challenges and Win In Your Christian Life. This book will teach you how to put the pieces together so you can live a victorious Christian life and finally become the man or woman of God that you truly desire to be. Clarence is also committed to helping 10,000 people learn how to study the Bible and has just released his first Bible study course called Bible Study Basics. To learn more about his ministry please visit clarencehaynes.com.
Check out fantastic resources on Faith, Family, and Fun at Crosswalk.com!