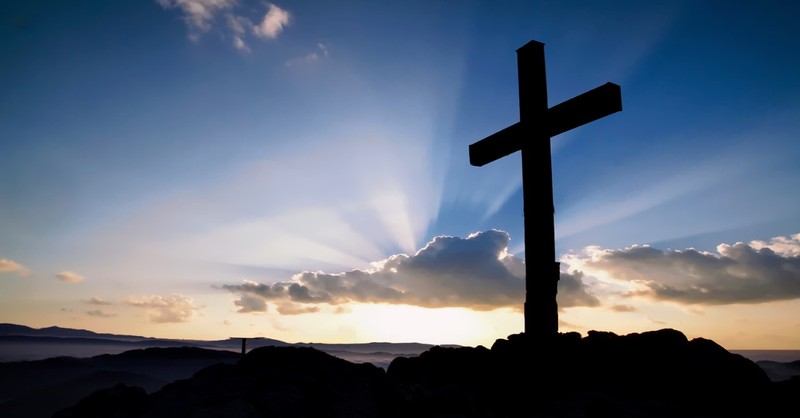 Why Didn't Jesus Defend Himself?
By Rick Warren
"But Jesus remained silent and gave no answer. Again the high priest asked him, 'Are you the Messiah, the Son of the Blessed One?'" (Mark 14:61 NIV)
What's so important about Easter? It's important because it proved that Jesus was who he claimed to be. He was God in the flesh, and he came to Earth to save us.
Three events occurred in dramatic succession on that Easter weekend: the trial of Jesus, then the death of Jesus, and finally the Resurrection of Jesus.
Jesus actually went through six trials. In that one night, he was brought before Annas (the father-in-law of Caiaphas), Caiaphas (the high priest), the Sanhedrin (the religious Supreme Court), Pilate (the governor of Jerusalem), Herod (the governor of Galilee), and then Pilate again.
At the end of those six trials, what did they find to accuse him of? Nothing. He had done nothing wrong. They brought in people to make up phony charges, but those didn't stick. Finally they convicted him on one count: claiming to be the Son of God. That's the sole reason Jesus went to the cross.
Everyone who has ever been introduced to Jesus has already made some kind of decision about who he is. You either believe he's a liar or you believe he's a lunatic or you believe he's the Lord. It can't just be, "I believe he was a good teacher." He couldn't be just a good teacher, because a good teacher would not say, "I'm God, and I'm the only way to Heaven." A good person would not say that unless it was the truth.
Jesus claimed to be the Savior of the world. In John 12:47, he is recorded as saying: "I did not come to judge the world, but to save the world" (NIV). He allowed himself to be put on trial so there would be no doubt about who he was. He could have stopped the trial at any moment; he knew he would be proven guilty and put on the cross. But he allowed it to happen. It was all part of the plan.
Playtoday's audio teaching from Pastor Rick >>
Talk It Over
Why do you think God allowed Jesus to be put to death, even though he was innocent? What does it say about God's character?
What was your reaction when you were first introduced to Jesus?
What do you believe about Jesus now?
For more Daily Hope with Rick Warren, please visit pastorrick.com!
---
Open Your Roadmap to a Healthier Life!
God designed your body to thrive, and he provided everything you need to lead a healthy lifestyle, inside and out.
And we want to help you launch your journey to health with an essential roadmap to success: The Daniel Plan small group study, centered on the five essentials of faith, food, fitness, focus, and friends.
In this six-session DVD plus workbook study, Pastor Rick Warren, along with Dr. Daniel Amen and Dr. Mark Hyman teach you simple ways to incorporate healthy choices into your daily lifestyle.
Sessions include:
• Faith: Nurturing Your Soul
• Food: Enjoying God's Abundance
• Fitness: Strengthening Your Body
• Focus: Renewing Your Mind
• Friends: Encouraging Each Other
• Living the Lifestyle
This small group study is a vital component of The Daniel Plan, and we'll send you a copy as thanks for your gift today to help take the hope of Jesus to the world through Daily Hope.,
So request your copy of The Daniel Plan study kit when you give below—and thanks for your support!
*The USA IRS code permits you to deduct the amount of your financial gift to Daily Hope that exceeds the fair market value of materials you received from Daily Hope.

This devotional © 2018 by Rick Warren. All rights reserved. Used by permission.
You can listen to Rick Warren on OnePlace.com.