Encouragement For Today 1/6/04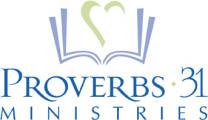 January 6, 2004
Encouragement for Today
The Truth About Tolerance
Ginger Plowman
Key Verse:
Always be prepared to give an answer to everyone who asks you to give the reason for the hope that you have. 1 Peter 3:15
Devotion:
If I could only use two words to define my friend Paula, they would be "southern" and "southern." Paula recently traveled with me to the west coast, bringing with her all of the charming lingo that separates Alabama from the rest of our country. Paula doesn't assume, she "reckons." She doesn't laugh, she "gets tickled." She doesn't get angry, she gets "mad as fire." And poverty is defined as "people who don't have a pot to pee in."
Traveling with Paula was definitely an adventure. Both of us being directionally challenged, we spent more time asking for directions than we did enjoying the lovely landscape of southern California. After a mere two-minute conversation with us, the manager of Avis Car Rentals was so concerned about the well being of his vehicle that he gave us his home telephone number. As for the Mustang convertible we rented...well, let's just say that lowering the top while traveling at sixty-five miles per hour down the San Diego Freeway is not a good idea.
Exhausted from the trip, we sat quietly on the airplane as the flight attendant robotically announced the ABC's of what to do in case of a crash. She had just explained how the seat cushions could be used as floatation devices and how to properly adjust the oxygen masks when suddenly, Paula made up for all of the "ditsy" things we did over the weekend with one profound statement. "I do believe they are misrepresenting the ABC's in this situation," she whispered. "Seat cushions and oxygen masks won't amount to a hill of beans if this airplane falls 30,000 feet out of the sky. What they ought to be sayin' is A-admit, B-believe, and C-confess, because salvation in Jesus is the only thing that can really save these folks if we crash and burn!"
Because of sin, we have a natural tendency to define our own ABC's in accordance with our own logic, which often stems from our personal desires and interests. We call it "tolerance." We grant the freedom for individuals to determine what's right and wrong for them, while forgetting that freedom isn't ours to grant. We suggest that there are many avenues to God, and recommend that each person picks the path that best suites their particular needs and wants. It's a deadly and deceptive philosophy. "There is a way that seems right to a man, but in the end it leads to death" (Proverbs 14:12).
Unfortunately, those who toy with tolerance don't realize the danger until they are firmly caught in its vice. The thirty-year-old homosexual dying from AIDS knows the truth about tolerance. The sixteen-year-old high school sophomore holding a positive pregnancy test knows the truth about tolerance. And the strung out cocaine addict with no job knows the truth about tolerance. The world would have us to believe that tolerance means "freedom." Yet, for many it means "entrapment." Multitudes, who have set their own moral standards, now live in a painful prison of consequences.
We do have the freedom to choose. Let us choose Christ. When we keep our eyes fixed on Jesus, true freedom is as easy as ABC!
My Prayer for Today:
Lord, I ask that you would give me a holy hatred for that which displeases you. Grant me discernment to choose your ways in all situations. Enable me to give an answer for my faith in you to a world of deadly logic.
Application steps:
Look up, write down, and study verses from the Bible that will equip you to defend your beliefs on homosexuality, abortion, and divorce.
Reflection points:
Think of a time when you are someone you know chose to follow the wisdom of this world rather than the wisdom of God. What were the consequences?
Reflect on a time when you are someone you know chose to follow the wisdom of God rather than the wisdom of this world. What blessings resulted from this decision?
Name three moral issues that are accepted in the world but are wrong in God's eyes?
Can you biblically defend your position on homosexuality, abortion, and divorce?
Power verses:
Colossians 2:8 See to it that no one takes you captive through hollow and deceptive philosophy, which depends on human tradition and the basic principles of this world rather than on Christ.
1 Corinthians 3:19 For the wisdom of this world is foolishness in God's sight.
1 Corinthians 1:27 But God chose the foolish things of the world to shame the wise; God chose the weak things of the world to shame the strong.
Philippians 1:9-11 And this is my prayer: that your love may abound more and more in knowledge and depth of insight, so that you may be able to discern what is best and may be pure and blameless until the day of Christ, filled with the fruit of righteousness that comes through Jesus Christ-to the glory and praise of God.
Additional resources:
Seven Life Principles for Every Woman by Sharon Jaynes and Lysa TerKeurst
http://www.gospelcom.net/p31/resources/sevenlife.html
Radically Obedient, Radically Blessed by Lysa TerKeurst
http://www.gospelcom.net/p31/resources/radical.html
P31 Woman Magazine
http://www.gospelcom.net/p31/resources/p31woman.html