Encouragement For Today 12-15-03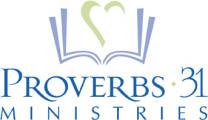 December 15, 2003
Encouragement for Today
Refresh Your Memory
Luann Prater
Key Verse:
I think it is right to refresh your memory 2 Peter 1:13 (NIV)
Devotion:
On the last stretch home I was exhausted and ready to unwind. As I neared the last turn onto our street I flipped the switch to alert fellow drivers of my impending right turn. Nothing happened - again! "Come on you crazy thing, BLINK!" I cried. Off, on, off, on I fervently flipped the handle up and down trying to force it into submission. No luck. Forty feet from the intersection I saw the school bus waiting to pull out of my subdivision and realized she was waiting on me. The automatic window button seemed to be exceptionally slow as my hand went careening into the window in an attempt to give her a hand signal. Now with bruised knuckles, a window barely cracked and a pleading smile I turned, coming face-to-face with the school bus driver. She gave me a look and scolding that made me feel as if I needed to be a passenger on her bus.
For months I had struggled with turn signals that were as temperamental as a two-year old. We had taken the car in to be fixed, but the mechanic could never get the blinkers to malfunction. They worked just fine for him. Occasionally I would get fooled into thinking they were going to work for me, but that reassurance was short-lived. Time and again they would let me down and the drivers around me would hiss, moan and hurl insults as if I meant to disrupt their day.
When I started to look at new cars, my husband knew it was time to have a serious talk with the mechanic, persuading him to try once more. Miraculously the mechanic was able to find the problem and repair it. They now work! My life is no longer interrupted by grumbling motorists.
Recently, I discovered another dysfunction. Every morning at the crack of dawn I drive to walk with a few Christian sisters. One day I was in a particular hurry to get back home because my husband was leaving town on business. Racing down the back roads, suddenly the minivan ahead began tapping on their brakes. For several blocks it was speed up, slow down, speed up, and slow down. Just when I was about to pass, without warning they turned left. I grumbled, "Thanks for the turn signal." Immediately a wave of heat ran through my body. It was the flushing feeling you get when embarrassment floods through your system. How could those words come out of my mouth? Maybe she did try to signal but they just didn't work! Had I forgotten so soon what it was like to be on the receiving end of critical comments? The dysfunction this time was the driver.
In our Christian walk we can get pretty forgetful. In the beginning we are so thankful and excited to discover a loving Savior who forgives our brokenness. The wrong signals of the world that left us in the dark are a thing of the past. And yet, as time goes by, we forget the goodness, we forget the compassion, we forget the loving kindness that was shown to us. And sometimes when we encounter others who are still struggling and stumbling in a dark world, we forget to show them the way to the One who can repair their broken lives.
I think Peter was right to encourage us to refresh our memory. Only by remembering where we've been can we truly reach out to those who need Christ's mending power.
My Prayer Today:
Father, you are so good to us. You mend our brokenness and heal our wounds. Don't allow me to forget what marvelous grace you have shown me. Refresh my memory and teach me to reach out to a hurting world.
Application Steps:
If you keep a journal, take a moment to reflect on the many ways God has intervened in your life. If you don't keep a journal….start one today!
Reflection Points:
When was the last time I thanked God for saving me from a broken life?
What keeps me from remembering where I would be without Jesus in my life?
Where can I reach out today and show God's love to someone else?
Who needs a kind word, a gentle touch, a listening ear in my world today?
How can I refresh my memory each day?
Power Verses:
Proverbs 11:25 He who refreshes other will himself be refreshed. (NIV)
2 Timothy 1:13 What you heard from me, keep as the pattern of sound teaching, with faith and love in Christ Jesus. (NIV)
Psalm 77:11 I will remember the deeds of the Lord; yes, I will remember your miracles of long ago. (NIV)
1 Chronicles 16:12            Remember the wonders he has done. (NIV)
2 Corinthians 4:16             Therefore we do not lose heart. Though outwardly we arewasting away, yet inwardly we are being renewed day by day. (NIV)
Additional Resources:
Learning to Live Right from Women Who Lived Wrong by Mary Southerland
http://www.gospelcom.net/p31/resources/liverightset.html
Ultimate Makeover by Sharon Jaynes
http://www.gospelcom.net/p31/resources/makeover.html
P31 Woman Magazine
http://www.gospelcom.net/p31/resources/newsletter.html
Seven Life Principles by Sharon Jaynes and Lysa TerKeurst
http://www.gospelcom.net/p31/resources/sevenlife.html