Even Heroes Have Bad Days - Encouragement for Today - April 1, 2021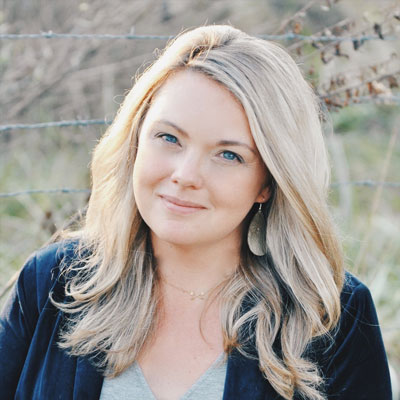 April 1, 2021
Even Heroes Have Bad Days
NICKI KOZIARZ
Lee en español
"By faith Noah, being warned by God concerning events as yet unseen, in reverent fear constructed an ark for the saving of his household. By this he condemned the world and became an heir of the righteousness that comes by faith." Hebrews 11:7 (ESV)
Bad days. We all have them.
But sometimes we have a misconception of people who are considered heroes of our faith. It's as if their bad days didn't exist, or they aren't as bad as our bad days. It can appear, when we read about them in the Bible, they just glided through life full of faith, hope and fulfilled promises from God.
In Genesis 9, we enter into a scene that likely took place a few years after the flood. Having been on the ark for over a year, it was time for Noah and his family to exit. Life on earth was ready to begin again, and there would be much to do in the coming days, weeks and even years.
"Noah began to be a man of the soil, and he planted a vineyard. He drank of the wine and became drunk and lay uncovered in his tent" (Genesis 9:20-21, ESV).
We see a very human side of Noah in these two verses. Slowly but surely, sin crept into his heart as he became "a man of the soil" and "drank of the wine." And in a very humiliating and dishonoring turn of events, he became drunk and lay naked.
This man, so heroic, faithful and passionate about obeying God, was now in the midst of what I'm sure he would have considered a really bad day.
There's a spectrum of bad days. Sometimes, bad days happen because of something that was done to us, and other times, they happen because of something we've done to ourselves. They can range from having an anger-filled argument with a friend to realizing there won't be enough financially to get by, or from someone saying something about us behind our backs to us behaving in a way that grieves the heart of God.
For me, these days of discouragement and disobedience tend to bring out a wide range of emotions. And sometimes I fall far from God.
None of us are exempt from the human struggle of bad days.
Not even Noah. But his bad day didn't define him. In our key verse, Noah is honored in the "Hall of Faith," where heroes of the Bible are highlighted: "By faith Noah, being warned by God concerning events as yet unseen, in reverent fear constructed an ark for the saving of his household. By this he condemned the world and became an heir of the righteousness that comes by faith."
We don't know who wrote the book of Hebrews, but the author chose to include Noah. A bad day or even a bad season doesn't have to define us.
Noah still accomplished all God had for him. We can too. A bad day reveals two things:
The need to change something. The word repent means to change our minds. Bad days can reveal what needs to be changed in our lives. The blessing in the midst of repentance is that a renewal begins deep within us. Change is possible when repentance leads us to counteract habits, patterns and thoughts that lead us away from God. (2 Peter 3:9)
Our need for God every day. Noah didn't just need God before he entered the ark and on the ark. He needed God after the ark too. It's good that a bad day helps us remember our need for God. These days keep us humble and human. And humans have and always will need God.
Even heroes of the faith have bad days. But bad days don't have to define us. Only God gets to define us, and through His Son, Jesus, He has called us holy, righteous, chosen, loved … His. May we never forget our need for God, and may we rest in our identity in Him each and every day.
God, thank You that our perfection isn't Your standard, but we are made righteous through Your Son, Jesus. Help us to embrace Your grace as we grow, on good days and bad. In Jesus' Name, Amen.
TRUTH FOR TODAY:
2 Peter 3:9, "The Lord is not slow to fulfill his promise as some count slowness, but is patient toward you, not wishing that any should perish, but that all should reach repentance." (ESV)
RELATED RESOURCES:
When life is hard and doubt is rising, it's easy to feel like we are drowning. But we can find the familiar faithfulness of God in His Word when it feels like nothing is normal and everything is falling apart. Dive into our next Online Bible Study, Flooded: The 5 Best Decisions to Make When Life Is Hard and Doubt Is Rising by Nicki Koziarz, starting April 12, 2021. Click here to sign up for free!
CONNECT:
Nicki loves to share encouragement and life on Instagram. You can connect with her there today! @NickiKoziarz
REFLECT AND RESPOND:
Who helps you see God in the midst of bad days? Send them a text today and thank them for being that person for you.
What has a recent bad day revealed to you? Share your thoughts in the comment section today.
© 2021 by Nicki Koziarz. All rights reserved.
Proverbs 31 Ministries
P.O. Box 3189
Matthews, NC 28106
www.Proverbs31.org