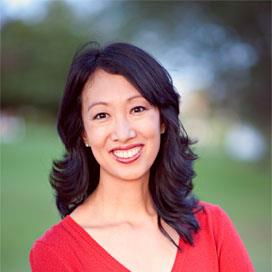 July 23, 2021
Encourage Like Barnabas
ARLENE PELLICANE
Lee en español
"Joseph, a Levite from Cyprus, whom the apostles called Barnabas (which means 'son of encouragement'), sold a field he owned and brought the money and put it at the apostles' feet." Acts 4:36-37 (NIV)
Going from elementary school to middle school was a time of radical change in my life.
I shed my big blue eyeglasses, braces and knee-highs (which I sadly wore regularly with dresses). I cut my hair short and changed my image altogether as many teenagers have done through the decades.
But my appearance wasn't the only thing transforming. I was getting to know Jesus in a personal, intimate way as a result of God touching my heart at summer church camp.
As a child, I was shy and too afraid to go to kids' church and be separated from my parents, so I was always attached to one of them. But after summer church camp, filled with passion for God, I ventured into youth group … alone.
God instantly sent encouragers my way: my youth pastor, Dale, and his wife, Linda. Not only did they befriend me, but they believed in me. They invited me to join the youth leadership team. I remember packing into Dale's old VW Bug with other teenagers to visit the church's newcomers. That early, encouraging experience at church gave me a love for the body of Christ, a love that still lives in me today.
When Dale invested in my life, his encouragement gave me confidence to get involved. I wasn't going to sit on the sidelines anymore; I was going to play!
Being encouraged made all the difference.
In the New Testament, a man named Barnabas was all about encouragement — so much so that it was his nickname, and it stuck. His given name was Joseph, but not many know him by that name. Today's truth says, "Joseph, a Levite from Cyprus, whom the apostles called Barnabas (which means 'son of encouragement'), sold a field he owned and brought the money and put it at the apostles' feet" (Acts 4:36-37).
Encouragement can be simple and natural. For instance, when you introduce someone, you might highlight some key facts about them, like, "This is my friend Bella. She has four children and is an amazing artist." We see Luke "highlight" Barnabas when he introduces him in the book of Acts, and we learn that Barnabas is generous, compassionate and an encourager through and through. There were no needy people in the early church because, from time to time, landowners or homeowners would sell what they had and share it with their fellow believers. We see Barnabas doing just that!
When the violent Saul met Jesus on the road to Damascus and had a radical transformation, Christians at that time struggled to believe this murderer was now a brother. In fact, they were terrified of him. But watch how our encourager Barnabas introduces Saul. Barnabas "… took him and brought him to the apostles. He told them how Saul on his journey had seen the Lord and that the Lord had spoken to him, and how in Damascus he had preached fearlessly in the name of Jesus" (Acts 9:27, NIV).
How did Barnabas know all that about Saul? He must have taken time to listen to Saul's story, and then God used Barnabas to encourage Saul to become a leader in the early church. What if Barnabas had not been the "son of encouragement" but a "son of discouragement"? Maybe Saul, turned Paul, would have failed to connect to the apostles. Barnabas' encouragement helped move Paul from the sidelines of Christianity and put him into play.
Barnabas didn't care about who got the glory. He cared about building God's Kingdom and encouraging God's people. Never underestimate the power of encouragement. It can help a shy kid like me get involved in youth group. It can stand next to a world changer like Paul and exclaim, "You can do it!"
Lord Jesus, thank You for believing in me. Help me to be more like Barnabas, an encourager. Give me compassion for others, and show me who I can encourage today. Speak through me to lift others up, especially in my family and workplace. In Jesus' Name, Amen.
OUR FAVORITE THINGS
It's hard to encourage your kids when you feel discouraged yourself. Arlene Pellicane's book 31 Days to Becoming a Happy Mom will help you get filled up with love and purpose as a parent. Find it in the Proverbs 31 bookstore!
ENGAGE
Devices can sometimes show us more discouraging words and images than encouraging ones. Visit Arlene's Happy Home University to learn how to manage your technology well for yourself and your family.
FOR DEEPER STUDY
Deuteronomy 31:8, "The LORD himself goes before you and will be with you; he will never leave you nor forsake you. Do not be afraid; do not be discouraged." (NIV)
1 Thessalonians 5:11, "Therefore encourage one another and build each other up, just as in fact you are doing." (NIV)
Think of someone who encouraged you during an important time in your life. Pray for him or her today, and if possible, write and mail a note to say thank you.
Who is someone God has placed in your life right now who you can encourage in their faith? Ask God to bring someone to mind. And in the comments, share your thoughts about today's devotion!
© 2021 by Arlene Pellicane. All rights reserved.
Proverbs 31 Ministries
P.O. Box 3189
Matthews, NC 28106
www.Proverbs31.org