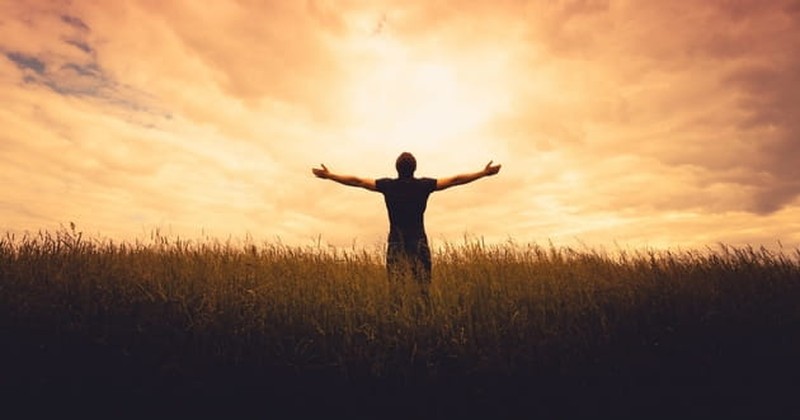 "Give thanks in all circumstances." 1 Thessalonians 5:18a (NIV)
Years ago, I hid 1,000 pennies around our home.
There were pennies in our pantry, cupboards and underwear drawers. There were pennies on our bookshelves, bureaus and countertops. I hadn't lost my mind, but I had lost my joy. And I wanted to find it again.
Back then, my hours were a monotonous blur of diapers and dishes, noise and needs. I wore a smile on my face but harbored a grumble in my heart.
I knew Jesus' joy was mine for the taking, but I couldn't figure out how to grab God's gladness amidst the drudgery of my daily grind. So I set my feet to the dirge of discontent, and figured I'd reclaim my joy when my circumstances changed. When the baby sleeps through the night … or my husband gets a raise; when we can finally take a vacation … or at least I can take a nap, then I'll have reason for rejoicing.
Then one day, a friend shared how her life had felt grim and weary until she'd begun the daily practice of thanksgiving. She grabbed the small notebook that was sitting on the coffee table in front of us and turned the pages tenderly.
"This is my secret weapon," she said. Proudly, she showed me the scribbles inside. "I know it doesn't look like much," she admitted as tears brimmed, "but this little book has changed my life."
Could gratitude really change a life? It sounded too cliché to be true, but when my little ones were tucked in bed, I grabbed a notebook of my own, and I decided to jot down some thanks of my own.
I sat poised with pen in hand and let my mind tarry backward across the hours. I didn't discover mounds of miracles to tally, but I did remember little gifts of grace tucked into the corners of my day.
And for each gift, I scribbled a note of thanks … Thanks for the smell of baking bread and the feel of my husband's hand in mine. Thanks for the sing-song of our children's laughter and the sight of golden dandelions in my daughter's outstretched hands.
Night after night, I recorded God's gifts in my notebook. And eventually, I found myself greeting the day with wings of expectant hope rather than with shackles of silent dread. I no longer needed to muster up makeshift optimism or cover up my grumbles with try-hard cheer.
Gratitude was prying open the eyes of my heart, and I was beginning to see my daily drudgery in a new light. For the first time ever, I recognized God's beauty in my bedlam and His presence in my pandemonium.
Perhaps that's why our Heavenly Father urges us to "Give thanks in all circumstances …" (1 Thessalonians 5:18a). Because God knows thanksgiving may not change our situation, but it will always change our soul. And when gratitude shifts our gaze from our circumstances to our Savior, we find the joy for which our hearts have been longing.
Eventually, I decided I didn't want thanksgiving to be just an end-of-the-day ritual or merely a chorus in my bedtime prayers. I wanted gratitude to become a way of life for me and for my family. That's why I devised "Project Penny Praise."
The idea was simple: Each time we found one of the pennies, we'd pause and give God thanks for something. It was like a treasure hunt for joy-seekers.
There was nothing special about those pennies, but there was something powerful about the praises they provoked. Of course, our house was still steeped in ordinary life — tears still spilled and quarrels still erupted, feelings were still hurt and knees were still scraped — but with every gleam of the copper penny, our eyes shifted toward heaven. And right there, in the middle of our daily grind, we found extraordinary joy.
Dear Jesus, open the eyes of my heart today to see Your gifts of grace. In Jesus' Name, Amen.
TRUTH FOR TODAY:
Psalm 86:12, "I give thanks to you, O LORD my God, with my whole heart, and I will glorify your name forever." (ESV)
Philippians 4:4, "Always be full of joy in the Lord. I say it again — rejoice!"(NLT)
RELATED RESOURCES:
When nothing seems to be within your control, when you're weak with worry and driving yourself crazy trying to fix everything — meet with Jesus in the Gospel of Mark during the next First 5 study. You can download the First 5 app for free, and order your Experience Guide to dive even deeper into the study with daily questions, maps and illustrations. The study starts Nov. 27!
CONNECT:
For more encouragement, and for a chance to win your own "penny package," join Alicia Bruxvoort at her blog today.
REFLECT AND RESPOND:
Take time to give God thanks this week. Write down 10 of His gifts to you. Add to your list each day until you reach 100 gifts.
Hide some pennies (or a similar small item) in your home as a reminder to pause and praise.
© 2017 by Alicia Bruxvoort. All rights reserved.
Proverbs 31 Ministries
630 Team Rd., Suite 100
Matthews, NC 28105
www.Proverbs31.org