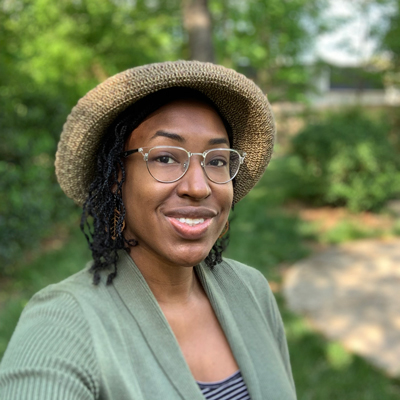 November 30, 2020
The Power of Worship Through God's Word
JASMINE WILLIAMS
Lee en español
"God is spirit, and those who worship him must worship in Spirit and in truth." John 4:24 (CSB)
With hands lifted and eyes watering, I kneel in awe of God as the music from my speakers turns my prayer closet into a place of praise.
Voices like instruments change the atmosphere around me. I'm delighted to worship, eager even, and I imagine God is pleased by the joyful noise.
Fast forward 10 minutes.
Kids are awake. Two are fighting. One believes he's starving. And the scent spewing from the little one makes the rotten leftovers in the fridge not smell so bad after all.
Oh boy.
Have you ever had the perfect quiet time with God, and then five minutes later felt just as frustrated and discouraged as before?
That was me. I figured I must not have been as good of a Christian as I thought. Otherwise, how could I go from worshipping Jesus to being frustrated with a toddler in mere minutes? Yikes!
That wasn't true, though. It turns out I didn't fully understand worship.
While God loves our fervent expressions of gratitude, He also wants us to worship Him in another way. John 4:24 tells us, "God is spirit, and those who worship him must worship in Spirit and in truth."
I understood the first part. The Holy Spirit allows us to connect with God personally. We can pray to Him quietly or praise Him while driving as if He belongs to us alone.
But what about the other part of the verse — "in Spirit and in truth"? What did Jesus mean when He spoke those words to the woman at the well? What truth?
When we look at John 14:6, we see Jesus was actually talking about Himself. He said, "I am the way, the truth, and the life. No one comes to the Father except through me" (CSB, emphasis added).
To know Jesus is to know truth. He was telling her real worship is only possible when we know Him.
To make this more practical, let's insert His name into the key verse: "God is spirit, and those who worship him must worship in Spirit and in [Jesus]."
Interesting, but it doesn't really make sense until we look at how John 1:14a describes Jesus, "The Word became flesh and dwelt among us" (CSB).
Not only is Jesus truth, but He is also Word! He represents the Word of God. Putting this together, we get, "God is spirit, and those who worship him must worship in Spirit and in [Word]."
This opened my eyes to see worship must involve both the Spirit of God and the Truth of God's Word. I couldn't just spend a few moments in passionate prayer and expect that to carry me through my day. Surely prayer has value, but when we worship through God's Word, we're empowered to face challenges using Scripture.
Ephesians 6:17 says it this way: "Take the helmet of salvation and the sword of the Spirit — which is the word of God" (CSB). Here, there's no separation between the Spirit and the Word of God.
This means in addition to prayer and praise, I must also dive into the Bible, write down verses when they really speak to me and memorize them when I can.
Now, when I find myself in yesterday's coffee-stained pajamas, wiping up squished blueberries and chicken nugget crumbs, I can remember, "Children are a heritage from the Lord, …" (Psalm 127:3, NIV) and to "count it all joy …" (James 1:2, ESV).
Though this isn't an instant cure-all for bad moods, it equips me to combat tough times with God's Word. And, most importantly, it pleases Him.
There's a place of worship that looks like singing songs and praising God. But there's also a place of worship that looks like Bible study and seeking God.
When we only spend time in one of those places, worship can feel tiring and ineffective. But when we combine them, as God intended, we get to experience the fullness of worship and feel our hearts more submitted to His will.
Dear God, thanks for giving me opportunities to praise You. Help me to remember Your Word is a vital part of my worship. Show me how to worship You in Spirit and in truth. In Jesus' Name, Amen.
TRUTH FOR TODAY:
Isaiah 40:8, "The grass withers, the flowers fade, but the word of our God remains forever." (CSB)
RELATED RESOURCES:
Our Write the Word: Cultivate Worship study starts today! We prayed about what our next study would be, and decided that something simple was what we were craving. Simple, yet meaningfully focused on worshipping and not worrying. This study will help you simplify your quiet time during a season when it feels impossible to have one. It's not too late to register for this exclusive study! Click here to learn more.
CONNECT:
For more from Jasmine, see her latest blog post, "Holiday Ideas to Help Children Express Gratitude." You can also connect with her on Facebook and Instagram.
REFLECT AND RESPOND:
Does your time with God empower you to use His Word to fight your battles?
What's one Scripture verse you can meditate on in this season? Please share it in the comments today.
© 2020 by Jasmine Williams. All rights reserved.
Proverbs 31 Ministries
P.O. Box 3189
Matthews, NC 28106
www.Proverbs31.org