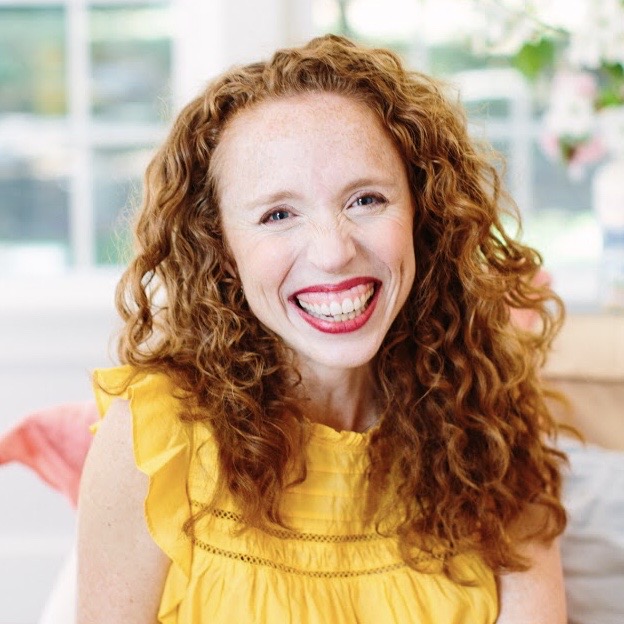 November 9, 2020
Worries Turned into Worship
LARA CASEY
Lee en español
"Though the fig tree does not bud and there are no grapes on the vines, though the olive crop fails and the fields produce no food, though there are no sheep in the pen and no cattle in the stalls, yet I will rejoice in the LORD, I will be joyful in God my Savior." Habakkuk 3:17-18 (NIV)
I burned soup. Soup! I put the milk in the pantry. The lettuce, too. The eggs would have landed in the freezer if it hadn't been for my 8-year-old daughter walking by: "Mom, what are you doing?"
I was trying.
Trying to be present.
Trying to keep everyone happy.
Trying to finish my to-do list.
And, despite my efforts, the only thing that felt done was me.
This has been the year of the burned dinner.
The year our plans didn't go as planned.
The year the world turned upside down.
The year of endless opportunities for worry — hence the charred soup and romaine in the pantry.
As the fridge door shut on the eggs, I was already halfway to my bedside table. I opened my Bible and settled right on the floor, journal and pen in hand. I needed to write the Word — the actual words of Scripture.
My verses for the day:
"Though the fig tree does not bud and there are no grapes on the vines, though the olive crop fails and the fields produce no food, though there are no sheep in the pen and no cattle in the stalls, yet I will rejoice in the LORD, I will be joyful in God my Savior" (Habakkuk 3:17-18).
The world quieted around me as my pen turned living words into swoops of ink. Every word of Scripture I laid down on the page became written on my heart, too.
I wrestled with the words as I wrote them. How could Habakkuk worship the Lord when everything around him felt like it was falling apart? Failed crops would have been enough, but his hypothetical list went on.
Habakkuk's name means "one who embraces" or "wrestles" — one who wrestles with his thoughts and God. He complained to God at first, but what intrigued me most was that his wrestling eventually turned into worship, trust and praise.
When it feels like things are falling apart, my natural instinct is to complain, too. Complaints can be clues. God tells us in His Word that out of the overflow of the heart, the mouth speaks. (Luke 6:45) A complaining mouth is a clue our heart needs intentional and tender nurturing.
Writing Habakkuk's words, I remembered what he finally knew, too: God is in control. No matter what happens in the world, no matter what worries are on our hearts, God has already won the battle.
When life feels undone and plans seem unclear, we say, God, I trust You.
When we're waiting, we say, Your will be done.
When we feel lost or alone, we say, God, You are in this place.
When the world presses in on us, we say, Lord, You are mighty.
And when our minds are full and our souls feel empty, we say, God, You have what I need. Lead me to Your feet.
God doesn't need you to be perfect or worry free; He just needs your willing heart. Open your Bible, right where you are, in the midst of it all. Remember who God is every day as you write the Word and turn your heart to a place of worship.
Lord, thank You for giving us Your Word! Thank You for meeting us right where we are and helping us remember the Truth: You are in control and always near to us. Help us bring our worries to You and turn them into worship. In Jesus' Name, Amen.
TRUTH FOR TODAY:
Isaiah 25:1, "LORD, you are my God; I will exalt you and praise your name, for in perfect faithfulness you have done wonderful things, things planned long ago." (NIV)
Psalm 119:105, "Your word is a lamp for my feet, a light on my path." (NIV)
RELATED RESOURCES:
Big news! We've teamed up with Lara Casey and the Cultivate What Matters team for our next Online Bible Study! Introducing: Write the Word: Cultivate Worship, a 21-day study on worship. This exclusive journal is only available for Proverbs 31 Ministries. This study will help you develop a daily practice of writing out God's Word so it is also written on your heart. What are you waiting for? Sign up here!
CONNECT:
Studies show that when we handwrite words, we capture the heart of what we've written, and our brain starts making decisions about that information. That's why Cultivate What Matters created planners, journals and more to specifically dive into the Word and set achievable goals for our future. Check out creator and CEO Lara Casey's PowerSheets Intentional Goal Planner Collection, Write the Word journals, plus other resources to help you grow closer to God and reach your full potential.
REFLECT AND RESPOND:
What are your chief complaints? What do they reveal about your heart?
What words from Scripture do you need written on your heart? Share in the comments!
---
Lara Casey loves growing flowers and dreams! She is mom to three, and she loves getting her hands dirty in the garden. As CEO of Cultivate What Matters, Lara is the creator of the bestselling PowerSheets® Intentional Goal Planner, Write the Word™ Bible journals, and she is also the author of Make It Happen, Cultivate, and her new children's book, Gracie's Garden. You'll often find Lara, her husband, Ari, and their three little gardeners marveling at the bees and blooms in their Chapel Hill, North Carolina garden. Find her on Instagram here.
© 2020 by Lara Casey. All rights reserved.
Proverbs 31 Ministries thanks Cultivate What Matters for their support of P31 Online Bible Studies and Encouragement for Today devotions.
Click here to view our policy on 3rd party links.
Proverbs 31 Ministries
P.O. Box 3189
Matthews, NC 28106
www.Proverbs31.org