We might impress people with our strengths, but we connect with people through our weaknesses. – Craig Groeschel
I find comfort in knowing my struggles allow me to comfort others. A person who overcomes bitterness can better serve someone else who is struggling with it. A person freed from lust can best encourage someone who's still trapped. Sharing our weaknesses offers intimate moments of growth as the body of Christ.
When I read that our High Priest is able to "empathize with us in our weaknesses" (Hebrews 4:15) "since he himself is subject to weakness" (Hebrews 5:2), I understand that the gift of gentleness and compassion toward others stems from humility.
But our High Priest is Jesus who knew no sin. How can He possibly understand ours? How can He have gentleness and compassion toward us?
Although Jesus did not know sin, He knew weakness. The book of Hebrews takes us back to a low moment for our Savior: "During the days of Jesus' life on earth, he offered up prayers and petitions with fervent cries and tears to the one who could save him from death, and he was heard because of his reverent submission" (5:7).
Jesus' low moment occurred in the garden of Gethsemane on the night He was arrested. It's there that we hear Him cry out "to the one who could save him from death." The Greek reads "save him out from death."
Some say Jesus wanted to avoid the cross, but I disagree. Many times we hear Jesus make statements like, "What shall I say? 'Father, save me from this hour'? No, it was for this very reason I came…" (John 12:27).
An alternative view is that Jesus feared the state of being dead. What if the Father didn't bring Him out from death? What if Jesus drank of the cup of God's wrath but did not rise again? (Isaiah 51:22).
That night in the garden, Jesus was filled with fear and doubt. So His prayer was, I'll go to the cross but don't leave Me in the grave! Imagine the conversation between Jesus and His Father on that third morning, "Yes, Dad! You did it! You came through!"
Jesus knew human weakness. So when He sees ours, it's as though He thinks back to that night and says, "Ah, I remember what this feels like. Come to Me. Let Me comfort you in grace."
Lord, in Your doubt I find companionship. In Your faithfulness I find hope. May Your Spirit tune my ears to Your invitation. May I come to You in grace rather than hiding in my sin. Amen.
Listen to Pete, Jill & Stuart Briscoe on the Telling the Truth broadcast at OnePlace.com
SPECIAL OFFER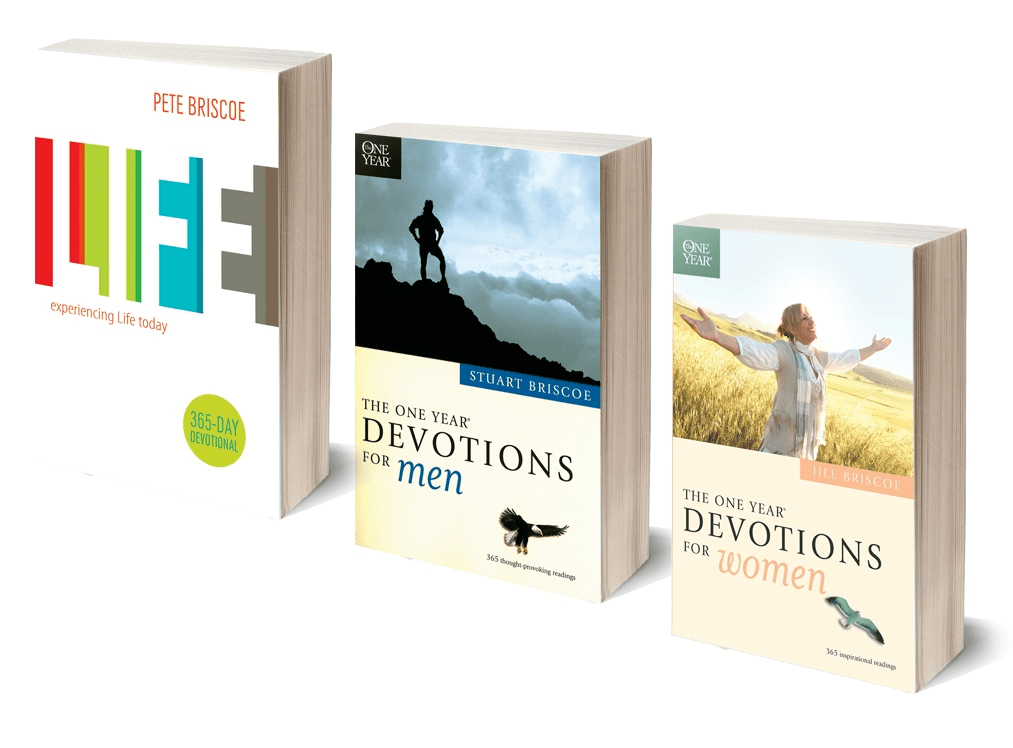 Pete, Stuart, and Jill Briscoe's 365-day devotional books
Pete, Stuart, and Jill want to move you beyond New Year's resolutions and help you experience a spiritual revolution in 2016, by sending you one of their 365-day devotional books.