For this reason the gravest question before the Church is always God Himself, and the most portentous fact about any man is not what he at a given time may say or do, but what he in his deep heart conceives God to be like. – A. W. Tozer
When you think of God, do you picture Him as an old man with a long, white beard – like Gandalf, from Lord of the Rings? We all have a mental image of God in our mind. When I see God, I see my dad (except different, and brighter…). No matter what image we have of God, our ideas are woefully incomplete.
Before I had surgery on my knee, I had an MRI. They took hundreds of cross-section images (I'm so glad they didn't have to do it physically). Each picture was a "piece" of my knee – but not the whole picture. The best picture we have of God comes in the person of Jesus Christ, but even He isn't the full picture. In Jesus, the fullness of deity dwells. So Jesus, being fully God, had to take on human limitations so we could understand God. The images that we have of God in our minds are little slivers – they are very inadequate pictures of who God is completely – and we would be very wise to remember that.
I believe that our understanding of God is not supposed to be a mental image of Him, but rather an understanding of His character based on the Word and personal knowledge through interaction with the Holy Spirit and Jesus.
"…Let the one who boasts boast about this: that they have the understanding to know me, that I am the Lord, who exercises kindness, justice and righteousness on earth, for in these I delight." – Jeremiah 9:24
How will you picture God today?
Dear God, guide me in my journey to know Your character. Lead me as I search the Word to gain understanding of the amazing depth and breadth of Your nature, to the best of my ability. Help me to be patient with those things I cannot understand and rejoice in the wonder of the truth that You dwell in me right now. Amen.
Listen to Pete, Jill & Stuart Briscoe on the Telling the Truth broadcast at OnePlace.com
SPECIAL OFFER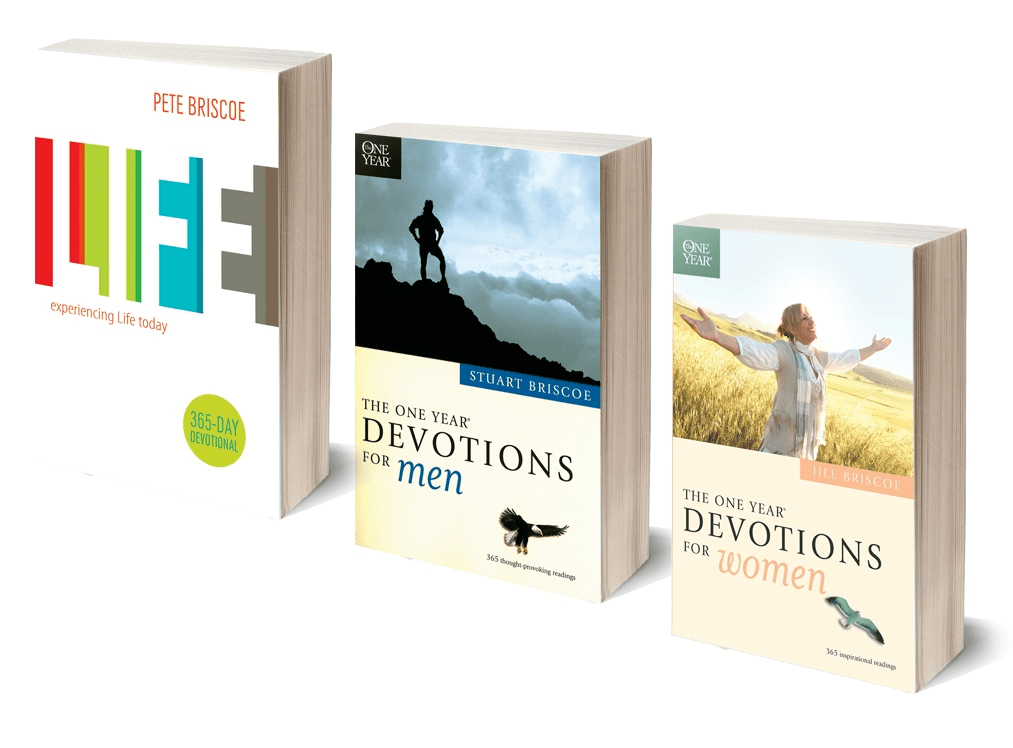 Pete, Stuart, and Jill Briscoe's 365-day devotional books
Pete, Stuart, and Jill want to move you beyond New Year's resolutions and help you experience a spiritual revolution in 2016, by sending you one of their 365-day devotional books.