Finding your roots
"Faith isn't faith until it's all you're holding on to." – Patrick Overton
There's a great big reservoir in northern Texas that has a decent-sized river flowing from it. In the spring, a whole bunch of water is released out of the reservoir into this river. The extra inflow raises the water level and quickens the current, which erodes all the dirt around these huge trees on the banks, exposing their enormous roots. Libby and I were kayaking down this gorgeous river a while back and I was stunned at how deep those roots went. As we drifted by these trees I thought about Jeremiah 17—it's a contrast between "people who honestly put their trust in people" and "people who honestly put their trust in God."
This is what the Lord says: "Cursed is the one who trusts in man, who draws strength from mere flesh and whose heart turns away from the Lord.
That person will be like a bush in the wastelands; they will not see prosperity when it comes. They will dwell in the parched places of the desert, in a salt land where no one lives.
But blessed is the one who trusts in the Lord, whose confidence is in him.
They will be like a tree planted by the water that sends out its roots by the stream. It does not fear when heat comes; its leaves are always green. It has no worries in a year of drought and never fails to bear fruit."–Jeremiah 17:5-8
A tree whose roots go down into the river of life never has to fear. The river is a constant supply of life that is always present, even when bad conditions come with tough times. Choosing to consistently put your faith in God is the same thing. Trust in Him the same way you received Him, by grace through faith and not by works, and He will hold you up, sustain you, and protect you always and forever, no matter what.
Father, thank You for being a constant presence in my life. Your protection of my heart and spirit are total, Your strength encouraging, and Your sustenance refreshing. Show me how I can trust in You even more than I do now, so I can dwell in the prosperity of Your Spirit. Amen.
Listen to Pete, Jill & Stuart Briscoe on the Telling the Truth broadcast at OnePlace.com
SPECIAL OFFER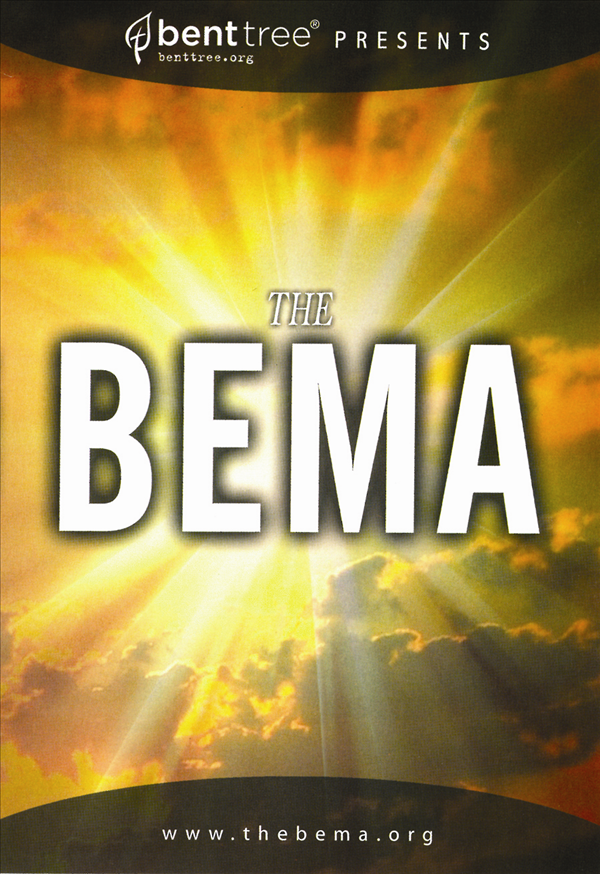 The Bema: A look at what happens when we die and go to heaven
The Bible gives us some hints about what happens when we die and go to heaven. It tells about a time, called the Bema, when all who are in Christ will stand before God to be rewarded for what they did for the Kingdom when they were on earth.
This moment is told in a powerful way through the fictional drama performed live by Pete Briscoe, based on the novel, The Bema: A Story About the Judgment Seat of Christ. You will be both moved and enlightened.
So request your copy today of this 1.5-hour DVD. It's our gift to thank you for your donation to Telling the Truth.