I feel so stupid
Pastor Mark Jeske
Everybody does dumb things. Even the people who seem to have perfect lives are just better at hiding their mistakes or getting them blamed on someone else. Our minds, hearts, spirits, and strength were broken in the fall into sin, and we must not put the burden of perfectionism on ourselves. We did not enter life pure and perfect, as did Adam and Eve. We were broken from the get-go.

But we can learn. We can grow in knowledge (facts), wisdom (meaning of the facts), and discernment (good judgment). As we recall, sometimes painfully, our misdeeds of the past, it is not helpful or productive to dwell on those memories too long. Confess them to God. Give the guilt to Jesus and let him carry it. Apologize to those you may have hurt, and do whatever you can to restore what you broke. And then move on.

Spend your energy looking to the future and making changes in yourself so you won't repeat the mistake, or worse, become addicted to a constant loop of the bad behavior. God is much more interested in your future than in your past. God's Word is your source of information and power: "The fear of the Lord is the beginning of knowledge" (Proverbs 1:7). Our failures in life come from not organizing our lives around God's agenda.

When we don't worship him, we will end up worshiping something else.
---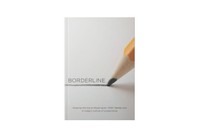 Draw the line at those "little" deadly sins!
Borderline is a warmly conversational, yet thought-provoking new book that will inspire you and perhaps even reset your views on the borderline issues. And it'll remind you all over again of the power of God's unconditional love and grace to help guide you through.
For more from Time of Grace visit them at TimeofGrace.org.