Weekend, December 19, 2020
Do You Have Room for Jesus?
"And she brought forth her firstborn Son, and wrapped Him in swaddling cloths, and laid Him in a manger, because there was no room for them in the inn" (Luke 2:7 nkjv).
It's easy for us to vilify the innkeeper who turned away Mary and Joseph when they arrived in Bethlehem. After all, we wonder how his heart could be so cold. But I think, in many ways, this innkeeper was like a lot of people today.
It's not so much that he was evil; he was just busy. He was preoccupied. More specifically, he was interested in making money. A lot of people were in town, and there was a lot of money to be made. He didn't want to waste his time with a young couple that obviously was very impoverished and had nothing to offer him.
I'm sure if they would have pulled out some major shekels, he could have found a nice place for them. But they didn't have that. So he essentially said, "You can go back there in the barn and sleep."
We don't know whether it was a barn or a cave. Back then, they often would keep their animals in a cave. The word in the original language doesn't seem to give us clarity here. However, we do know that it was a place where people kept their animals.
The basic problem with the innkeeper was that he didn't have time. There are a lot of people like him today. They don't have time for God. They don't have time for church.
But you'll always find time for what's important in your life. If you want to do something, you'll do it. And if you don't want to do something, you'll make up excuses.
Is there room in your heart for Jesus right now? Would you make room for Him in the coming year? Would you make room for Him by carving out time each day to study the Word of God? Would you make room for Jesus by praying? Would you make room for Jesus with your involvement in the church?
Is there room in your life today for Jesus?
Copyright © 2020 by Harvest Ministries. All rights reserved.
For more relevant and biblical teaching from Pastor Greg Laurie, go to www.harvest.org
and
Listen to Greg Laurie's daily broadcast on OnePlace.com.
Watch Greg Laurie's weekly television broadcast on LightSource.com.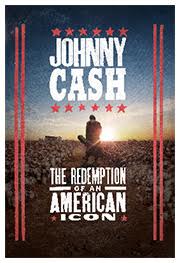 SPECIAL OFFER: Johnny Cash: The Redemption of an American Icon
Exclusive event! Only in theaters December 5, 6, and 7. Help reach over 150,000 people with the gospel at this unique event!
When you make a gift of $30 or more in the month of November, you can request a Fandango Movie Ticket (up to $15 value) to the screening of this documentary in thanks for your generous support.

Click here to find out more!