Thursday, September 2, 2021
Blessing God
"Then Mary took a twelve-ounce jar of expensive perfume made from essence of nard, and she anointed Jesus' feet with it, wiping his feet with her hair. The house was filled with the fragrance" (John 12:3 NLT).
When one of my granddaughters was five years old, she walked up to me and said, "Papa, I'm smarter than you."
"Okay," I said.
I didn't argue with her.
Sometimes we feel like my granddaughter felt. We think we know so many things when actually we know very little.
Jesus was God among us, and one of the attributes of God is omniscience, which is the knowledge of all things. It's why He could predict the future during His earthly ministry. He could speak clearly of what was about to happen. He knew the details.
In fact, speaking of Himself, He described how the Son of Man would be betrayed by one of His own, delivered to the high priest, and crucified by the Romans. And then, three days later, He would rise again.
Jesus knew that He would take the beating and the whipping and the crucifixion. And worst of all, He knew that He would bear all the sins of the world. As a result, it would have been weighing heavily on Him while He spent time at the home of Mary, Martha, and Lazarus in Bethany.
I don't think anyone happened to notice this except Mary. And she wanted to do something so extravagant, so amazing, that it would be a great blessing to Him. So she broke open a box of expensive perfume and poured it on His feet, wiping them with her hair.
There's a good possibility that this bottle of perfume was a family heirloom, worth a year's salary. It was an act of complete devotion and adoration. It was about sacrifice. Mary reasoned there was nothing too good for Jesus.
Nothing is ever wasted when it's done with the right motive for the glory of God. We can't do everything. But we can do something.
Copyright © 2021 by Harvest Ministries. All rights reserved.
For more relevant and biblical teaching from Pastor Greg Laurie, go to www.harvest.org
and
Listen to Greg Laurie's daily broadcast on OnePlace.com.
Watch Greg Laurie's weekly television broadcast on LightSource.com.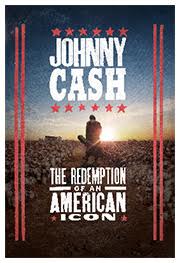 SPECIAL OFFER: Johnny Cash: The Redemption of an American Icon
Exclusive event! Only in theaters December 5, 6, and 7. Help reach over 150,000 people with the gospel at this unique event!
When you make a gift of $30 or more in the month of November, you can request a Fandango Movie Ticket (up to $15 value) to the screening of this documentary in thanks for your generous support.

Click here to find out more!