Wednesday, September 29, 2021
Keeping the Lid On
"For the mystery of lawlessness is already at work; only He who now restrains will do so until He is taken out of the way" (2 Thessalonians 2:7 NKJV).
When we see horrible, depraved things happening in our world, when we hear of wanton acts of senseless violence, we wonder if it can get any worse. And then it does get worse.
I would like to be able to say that things will get better soon. But things will get worse—much worse, because there's a time coming to Earth called the Great Tribulation. This will be inaugurated by the emergence of the Antichrist, who is really a false Christ, and it will last for seven years.
That is the bad news. The good news is that before the Antichrist emerges on the scene, Jesus Christ will come for His Church and call us to Heaven in what we call the rapture of the church.
The Bible tells us, "For the Lord Himself will descend from heaven with a shout, with the voice of an archangel, and with the trumpet of God. And the dead in Christ will rise first. Then we who are alive and remain shall be caught up together with them in the clouds to meet the Lord in the air" (1 Thessalonians 4:16-17 NKJV).
The Bible also tells us in 2 Thessalonians, "For the mystery of lawlessness is already at work; only He who now restrains will do so until He is taken out of the way" (2:7 NKJV). The New International Translation of this verse says, "For the secret power of lawlessness is already at work; but the one who now holds it back will continue to do so till he is taken out of the way."
Have you ever been cooking something that started to overflow, and you held the lid on? Right now, things are wicked, but the Holy Spirit is keeping the lid on things. The Holy Spirit, through the church, is a restraining force in the world today.
Copyright © 2021 by Harvest Ministries. All rights reserved.
For more relevant and biblical teaching from Pastor Greg Laurie, go to www.harvest.org
and
Listen to Greg Laurie's daily broadcast on OnePlace.com.
Watch Greg Laurie's weekly television broadcast on LightSource.com.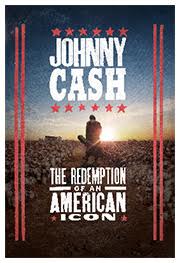 SPECIAL OFFER: Johnny Cash: The Redemption of an American Icon
Exclusive event! Only in theaters December 5, 6, and 7. Help reach over 150,000 people with the gospel at this unique event!
When you make a gift of $30 or more in the month of November, you can request a Fandango Movie Ticket (up to $15 value) to the screening of this documentary in thanks for your generous support.

Click here to find out more!