On the Frontlines
By Victoria Riollano
Greater love has no one than this: to lay down one's life for one's friends. - John 15:13
It was hard not to cry.
As I listened to my friend share the last three weeks of her life, it was apparent she was in crisis. With a slight cough every few sentences, she explained her life as a nurse working the floor that houses Coronavirus patients. She shared the frustrations and fears and how much her life had changed. While I had spent weeks irritated about being stuck at home or racing to find toilet tissue, she was fighting for the lives of those she'd never met, and her own in many ways. As I held back my tears, my heart broke. Her bravery and desire to be a help was so evident. She was on the frontlines and she wanted to be. Like a soldier fighting for her country, without a doubt, it seemed she knew this was her mission. I couldn't be prouder of her work and spent the evening praying for my brave friend on the front lines.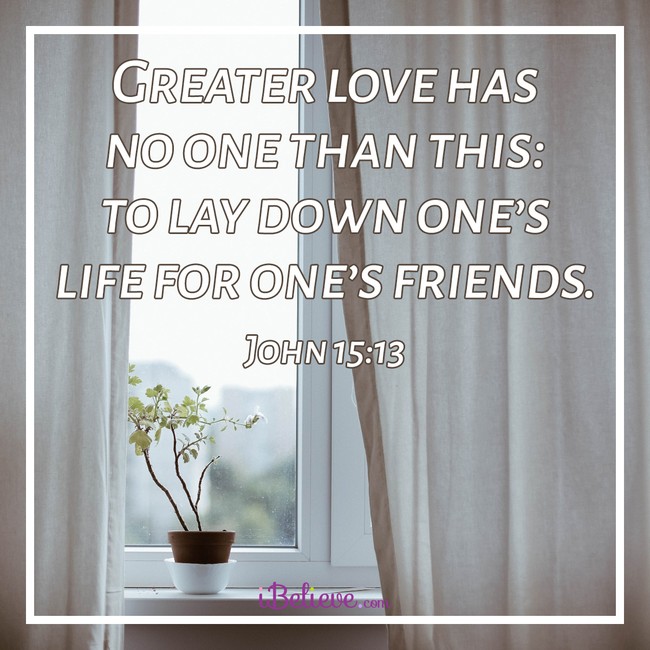 We see a similar story of bravery in Exodus 1:15-22. During this time, the Israelites were so numerous, the Egyptians were intimidated that one day they would take over. Their solution was to kill the infant boys at birth to slow the spread of the Israelites. The midwives, however, refused to do so.
The king of Egypt said to the Hebrew midwives, whose names were Shiphrah and Puah, "When you are helping the Hebrew women during childbirth on the delivery stool, if you see that the baby is a boy, kill him; but if it is a girl, let her live." The midwives, however, feared God and did not do what the king of Egypt had told them to do; they let the boys live. - Exodus 1:15-17
After a time, the midwives' plan to keep the boys alive would soon be recognized by the Pharaoh. They came up with a witty response to why the scene was happening. In response, we see the Lord honors them greatly.
God was kind to the midwives and the people increased and became even more numerous. And because the midwives feared God, he gave them families of their own (Exodus 1:20-21).
This story reminds us that no good thing goes unnoticed by the Lord. It can be tough to decide what choice to make when our lives are on the line. However, our reward comes from the Lord. In this case, the midwives secretly did what was right, and were publicly honored with children. You see, these midwives didn't save the boys for public acclaim, they did it because they feared God and wanted to do what was right, no matter the cost. When we are willing to give our lives, God will always honor us.
You may not relate to being a nurse on the frontlines. Yet, in your own way the Lord has called you to stand up and do something. Maybe you will be an advocate for a community of people, or a source of help for a friend in need. Perhaps you will sacrifice a grocery store run to make sure your elderly neighbor has what they need during this global pandemic. Whatever the case may be, let us ask the Lord what we can do to be a resource in this time! May we each be the hero for those in need in the way God has called us to, even if only through prayer.
Greater love has no one than this: to lay down one's life for one's friends. John 15:13
---
Victoria Riollano is an author, blogger, and speaker. As a mother of six, military spouse, Psychology professor and minister's wife, Victoria has learned the art of balancing family and accomplishing God's ultimate purpose for her life. Recently, Victoria released her book, The Victory Walk: A 21 Day Devotional on Living A Victorious Life. Her ultimate desire is to empower women to live a life of victory, hope, and love. She believes that with Christ we can live a life that is ALWAYS winning. You can learn more about her ministry at victoryspeaks.org.
For More Great Resources for Women, Visit iBelieve's Faith Channel.
Join licensed therapist Carley Marcouillier on Therapy + Theology each week as she tackles a common question related to therapy, mental health, and faith.

Listen to an episode right now by clicking the play button below!