The Right Sales Pitch
By Rick Boxx
April 26, 2011
A pastor's message of hellfire and brimstone drove me down the aisle as a child to be baptized, but true life change came when God saved me from a riptide. Suddenly, heaven and being known as great in heaven, became meaningful.
Jesus could have begun His teaching on the Sermon of the Mount by stirring up fear with the threat of hell. Instead, he dangled the carrot of rewards in heaven.
In Matthew 5:12 Jesus emphasized the rewards for being persecuted when he said, "Rejoice and be glad, because great is your reward in heaven, for in the same way they persecuted the prophets who were before you."
Jesus was the best salesperson on the planet. When developing your sales pitch consider leading with rewards, rather than fears.
To host Rick Boxx to speak to your staff, church, or at your next event visit www.integrityresource.org.
Do you desire to be a spiritual leader in your workplace? Regi Campbell tells you how in practical and effective ways in his book,
About My Father's Business
By Regi Campbell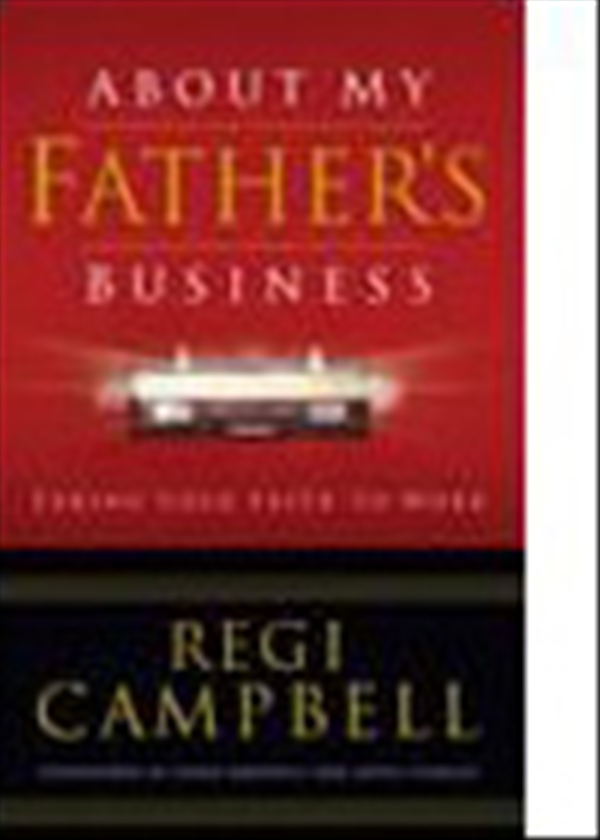 Buy this hardcover book today
For only $12!
Contact Rick Boxx at www.integritymoments.org, and to learn more about Integrity Resource Center go to integrityresource.org.