Irreversible Uncertainty
by Rick Boxx
May 11, 2010
According to The Wall Street Journal, Tony Hayward, CEO of British Petroleum, boasted about B-P's "irreversible culture of change." After 3 years as CEO, Mr. Hayward was confident his new company culture had put the past problems of being accident prone behind them. Then the massive oil spill happened.
James 4:13-14 teaches, "Now listen, you who say, 'Today or tomorrow we will go to this or that city, spend a year there, carry on business and make money.' Why, you do not even know what will happen tomorrow."
"Irreversible" is a strong word. That word has surely haunted Mr. Hayward. It's good to remember that only God can claim something as irreversible. Any claims we make should be tempered with, "If it's the Lord's will."
Contact Rick Boxx at www.integritymoments.org.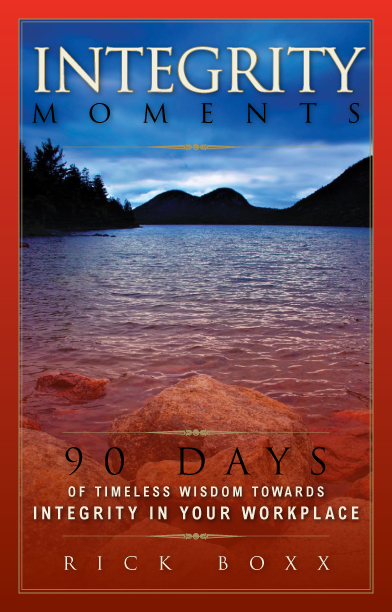 Integrity Moments Devotional
Start your day with Rick Boxx' devotional thoughts for the workplace, complete with biblical insights and thought provoking questions. 90 days of inspiration will lead you on a journey of encouragement as you walk out your work in a manner pleasing to God.
For more biblical teaching and resources from Rick Boxx and the Integrity Resource Center please visit integrityresource.org.