City Hall Corruption
By Rick Boxx
May 13, 2011
At Sly James' inaugural event, he claimed, as the new mayor, he would like to make Kansas City, Missouri one of the most ethical cities in the country. I applaud his vision. Unfortunately, changing Kansas City's corrupt culture will be harder than forming a new commission and ethics code.
James 1:21-22 teaches, "Therefore, get rid of all moral filth and the evil that is so prevalent and humbly accept the word planted in you, which can save you. Do not merely listen to the word, and so deceive yourselves. Do what it says."
Whether it's Mayor James, or any new leader desiring to create an ethical culture, it requires weeding out the existing evil, communicating clearly God's principles, modeling them and encouraging others to do likewise.
To be better equipped to work with integrity, take a look at the many great resources at www.integrityresource.org.
Do you desire to be a spiritual leader in your workplace? Regi Campbell tells you how in practical and effective ways in his book,
About My Father's Business
By Regi Campbell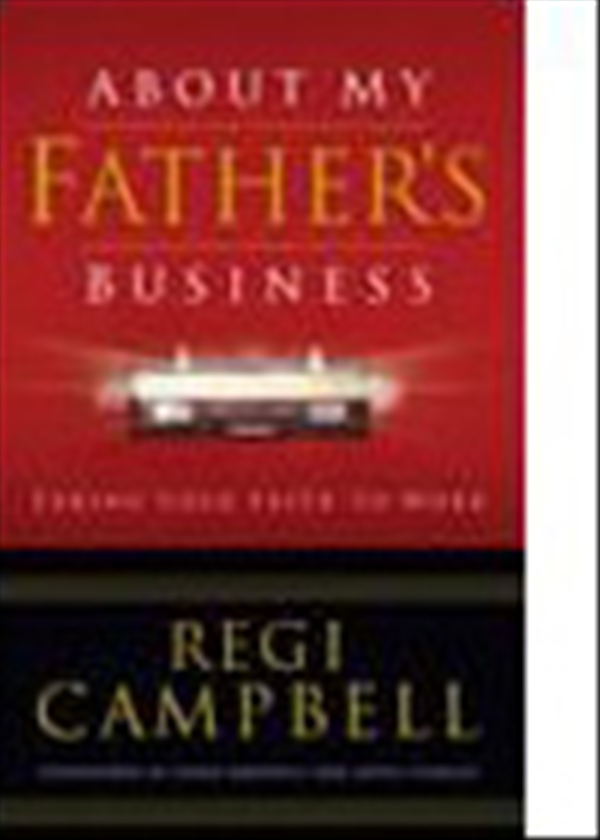 Buy this hardcover book today
For only $12!
Contact Rick Boxx at www.integritymoments.org, and to learn more about Integrity Resource Center go to integrityresource.org.