Reeling in the Rage
October 1, 2010
By: Rick Boxx
A Wall Street Journal article on customer service highlighted a study that reveals the depth of anger many customer service representatives have to tolerate. According to the study, 70% of customers are in a rage by the time they actually reach a customer service agent.
Their rage takes form in yelling, threatening to sue, and cursing. 24% of the people surveyed yell at the customer service person, even though they typically were not personally the cause of the problem.
Proverbs 29:11 teaches, "A fool gives full vent to his anger, but a wise man keeps himself under control."
We all have likely experienced those times of injustice that made our blood boil. As much as we would like to release our anger, we should remember God's directive to maintain control.
Contact Rick Boxx at www.integritymoments.org, and to learn more about Integrity Resource Center go to integrityresource.org.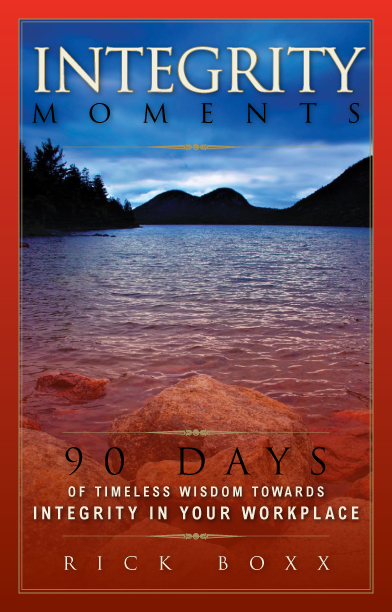 For more daily wisdom for the workplace check out Rick's devotional book "Integrity Moments." It makes a great gift as well!
Integrity Moments
90 Days of Timeless Wisdom Towards Integrity In Your Workplace
By: Rick Boxx