A Small Business Tip
By Rick Boxx
September 7, 2010
In their Report to the Nations 2010, the Association of Certified Fraud Examiners discovered small businesses are victims of fraud more often than bigger organizations. They also suffer larger losses.
Companies with fewer than 100 employees lose about $150,000 per incident as compared to $84,000 for large organizations. This suggests that small businesses need diligence in selecting the right people.
King David taught in Psalm 101:6-7, "My eyes will be on the faithful in the land, that they may dwell with me; he whose walk is blameless will minister to me. No one who practices deceit will dwell in my house; no one who speaks falsely will stand in my presence."
If you desire to protect your organization from fraud, look for faithful people and avoid any hint of deceit.
To receive our popular "10 Biblical Business Principles" bookmark FREE, email admin@integrityresource.org
Contact Rick Boxx at www.integritymoments.org.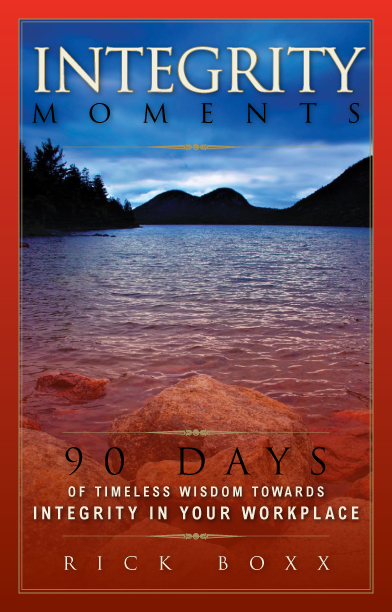 Integrity Moments Devotional
Start your day with Rick Boxx' devotional thoughts for the workplace, complete with biblical insights and thought provoking questions. 90 days of inspiration will lead you on a journey of encouragement as you walk out your work in a manner pleasing to God.
For more biblical teaching and resources from Rick Boxx and the Integrity Resource Center please visit integrityresource.org.