October 26
A Sacrificial Sacrifice
Do not forget to do good and to share, for with such sacrifices God is well pleased.
Hebrews13:16, nkjv
Shortly before His crucifixion, Jesus was the honored guest at a feast held in one of His favorite homes, presumably to celebrate the new life of His friend Lazarus. While Jesus, along with Lazarus and other guests, was reclining at the dinner table, Lazarus's sister, Mary, entered the room with an alabaster box. The box contained very expensive perfume—equal to a year's wages—that would have been her dowry. Mary took the box of perfume that represented her future hopes and dreams, broke it, and poured it on the head of Jesus. When she was criticized by those in the room as being exceedingly wasteful, Jesus sharply rebuked them while gently praising her for a beautiful act of sacrificial worship.
How extravagant is your sacrifice to God? Do you give God as little as you think you can get by with? A little bit of energy and effort when you're not too tired? A little bit of time you have no use for? A little bit of money you don't really need yourself? A sacrifice is not a sacrifice until it's a sacrifice!
God's Story
©2004 Anne Graham Lotz. All rights reserved.
---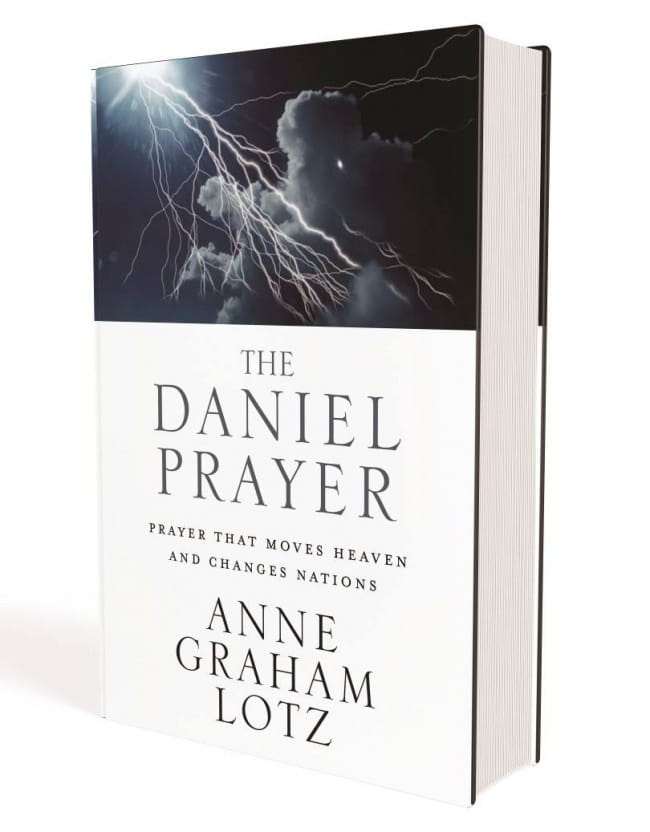 In Daniel chapter nine, Daniel poured out his heart in prayer. What happened? Heaven was moved, a nation was changed, and generations felt the impact. This is the kind of prayer that's possible for your life, and one that Anne Graham Lotz will help you understand in The Daniel Prayer.
For more from Anne Graham Lotz please visit AnneGrahamLotz.org.