October 6
The Marriage Maker
He who finds a wife finds a good thing, and obtains favor from the Lord.
Proverbs 18:22, nkjv
My father once received a handsome Swiss watch from some good friends. After he had worn it for a while, the watch stopped working. When my mother took it to the local jewelry store, the repairman said he was very sorry, but he could not fix it. So Mother took it to another repairman and another. They all said it was beyond mending.
Not too long after that, my mother happened to be going to Switzerland, so she tucked the broken watch into her bag. When she arrived, she arranged for the watch to be sent to the company that had made it, explaining that it had broken and no one could fix it.
Within a short period of time, she received the watch in the mail, running like new. The company that had crafted it had no trouble at all in making it work again.
Marriage is God's idea. He "crafted" it. If your marriage is broken, all the "repairmen" or counselors you take it to will be unable to fix it. Take it to the Creator Who made it in the first place. He can make it work again.
Just Give Me Jesus
©2004 Anne Graham Lotz. All rights reserved.
---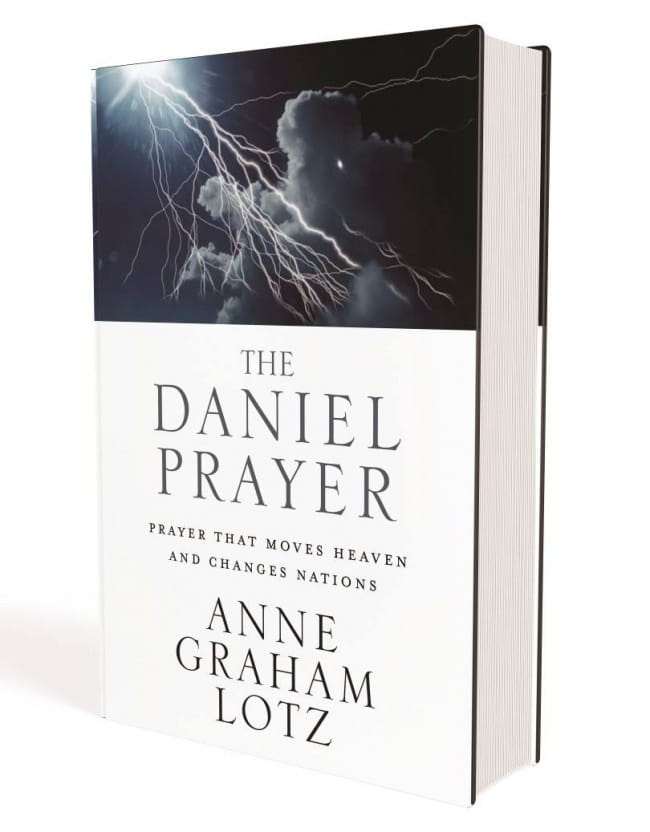 In Daniel chapter nine, Daniel poured out his heart in prayer. What happened? Heaven was moved, a nation was changed, and generations felt the impact. This is the kind of prayer that's possible for your life, and one that Anne Graham Lotz will help you understand in The Daniel Prayer.
For more from Anne Graham Lotz please visit AnneGrahamLotz.org.