October 7
A Privileged Position
"You are my friends if you do what I command."
John 15:14, niv
What could be a greater privilege than to have Jesus call us His friend? If I told you that the president of the United States was my friend, you would probably snicker. And rightly so. Although I have briefly met him, I don't really know him, and any "friendship" is based on what I have read about him. But if the president of the United States stated that, "Anne Lotz is my friend," it would be impressive. It would indicate a relationship based on personal knowledge that he publicly affirmed.
Jesus did more than say you and I could call Him our friend. He promises He will call us His friends! Now that's impressive! That's a privileged position!
My Heart's Cry
©2004 Anne Graham Lotz. All rights reserved.
---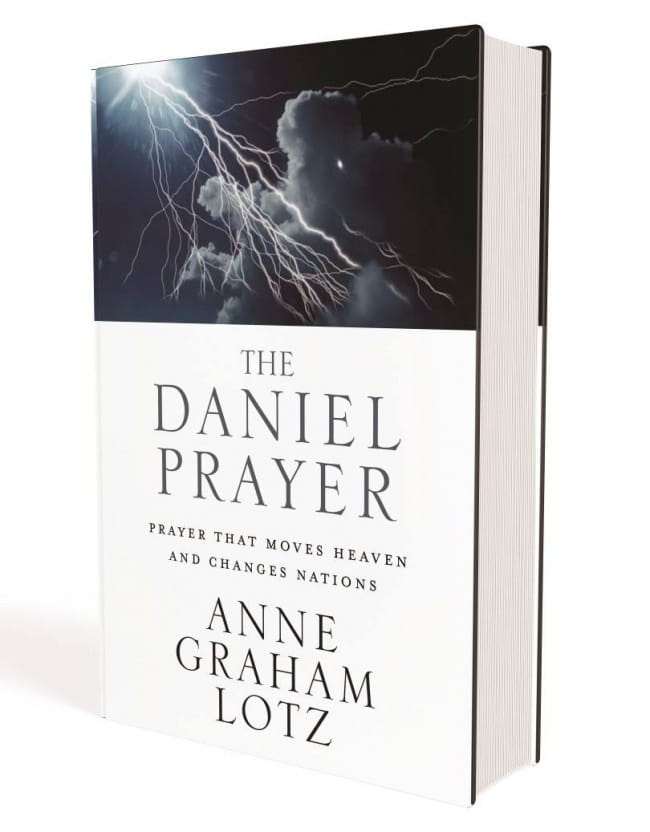 In Daniel chapter nine, Daniel poured out his heart in prayer. What happened? Heaven was moved, a nation was changed, and generations felt the impact. This is the kind of prayer that's possible for your life, and one that Anne Graham Lotz will help you understand in The Daniel Prayer.
For more from Anne Graham Lotz please visit AnneGrahamLotz.org.