But with me it is a very small thing that I should be judged by you or by a human court. (1 Corinthians 4:3)
Paul is put on trial to be grilled by the low court of human opinion, so he takes his case to the Supreme Court of God's justice: "He who judges me is the Lord." Who is competent to sit in judgment of a man's work and life? Because God knows our spiritual DNA, He is the only righteous judge capable of pronouncing sentence or pardon on His servant. As Christians, we should also refrain from passing judgment on anyone until the Judge of all has made all things clear.
---
In every day, in every way… be encouraged!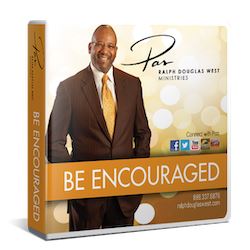 Sometimes life is a struggle. But when you know that the God of the universe has got your back, you can get through anything.
That's why we want to send you Pas' new 4-part series Be Encouraged when you give below to help share that peace and strength with others.
Get your copy today and walk through the story of Jesus' incredible love for you as told in Pas' signature style. We pray it encourages your heart and enriches your spirit!
And thank you for giving generously to encourage others in God's love.