And the Angel of the LORD appeared to him in a flame of fire from the midst of a bush. (Exodus 3:2a)
Moses went from being a prince in Egypt to a shepherd in the desert in order to encounter the living God. In the same way, God is moving you toward Himself. There is indeed an invisible hand drawing you in His direction. In fact, this could be the last day of your life without an encounter with God. When God takes the initiative in meeting you, you don't expect it, just as Moses that day expected nothing different from the thousands of other days during his 40 years of hearing the sheep bleat.
---
Be challenged by Romans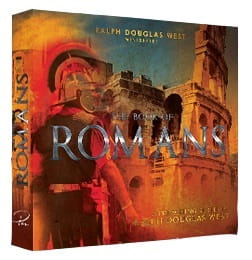 Romans doesn't let us sit still. In Romans, Paul talks about the obligation we are under to spread the truth of the Gospel and to engage with the culture around us. He talks about the journey we must make after we accept the God's gift of salvation. We are called to leave our comfortable and easy corners and spread the message of Christ's sacrifice to everyone around us, because we have been freely justified!