Whatever It Takes!
"Everyone who competes in the games goes into strict training. They do it to get a crown that will not last; but we do it to get a crown that will last forever.  Therefore, I do not run like a man running aimlessly; I do not fight like a man beating the air. No, I beat my body and make it my slave so that after I have preached to others, I myself will not be disqualified for the prize." - (1 Corinthians 9: 25-27 NIV)
We have now finished the Summer Olympics in London and here in America our version of football began last week. One of our American football teams has a slogan posted in conspicuous places around their training center. It is simply the three words: "Whatever It Takes!" The meaning: every member of the team pledges, "I will do whatever it takes to win!"
In the verses quoted above Paul is referring to the way Olympic athletes from his time trained and disciplined their bodies. They sacrificed whatever it took in discipline and preparation with one goal in mind: to win.
While they did this to win a prize that does not last we should train and discipline ourselves that we might win a prize that is eternal. As we run the race of our ministry we should have a strategy and a race plan. When we fight the good fight of faith we should have a fight plan. While we observe the way the athletes train and do whatever it takes to win we should do whatever it takes to win the real race and fight the real fight.
Are you willing to do whatever it takes to win the race and the fight today?
---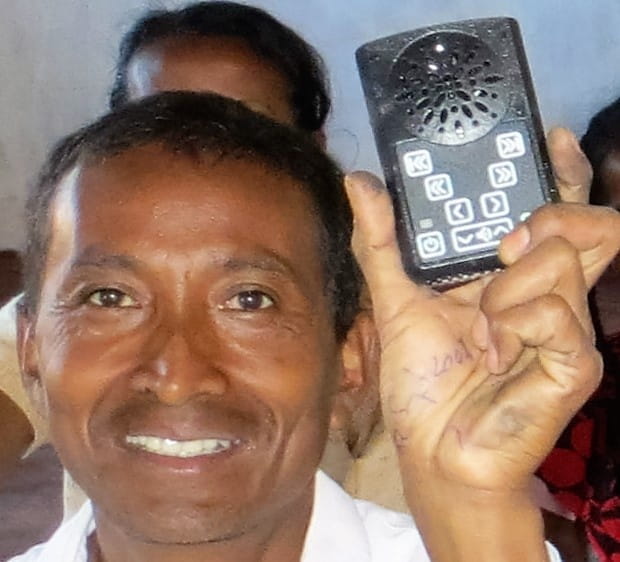 Give MBC to developing nations
Do you love The Mini Bible College by Dick Woodward? We do, too! That's why ICM has translated MBC into more than 40 languages and distributes it for free to church leaders, pastors and small groups all over the world.