There Must Be Vision Keepers
"And the things that you have heard from me among many witnesses, commit these to faithful men who will be able to teach others also." - (2 Timothy 2:2)
The Apostle Paul had a "seminary" in Ephesus for two years. He apparently rented a school that was closed during the hottest hours of the day. There he trained people like Timothy who became the overseer of the church at Ephesus. He also mentored the man who became the pastor of the Church of the Colossians to whom he addressed his letter to that church. This seminary is described in the inspired history book of the Bible:
"He… withdrew the disciples, reasoning daily in the school of Tyrannus. And this continued for two years, so that all who dwelt in Asia heard the word of the Lord Jesus, both Jews and Greeks." (Acts 19: 9, 10)
In that context he was the vision caster for the men he taught there. He challenged them to be keepers of that vision. He charged Timothy to find other faithful men who in turn would find other faithful men who would be keepers of that vision. One size does not fit all. We must therefore disciple people in one-on-one relationships.
The strategy of Paul worked. It produced churches in Asia like the seven churches mentioned in the book of Revelation. In 1973 I visited the archaeological sites of all those churches in a month long seminar led by my college Bible professor.
Do you have a vision? Have you shared or are you sharing that vision with faithful people in such a way that they will be keepers of the vision God has given you and recruit other faithful people to be vision keepers?
---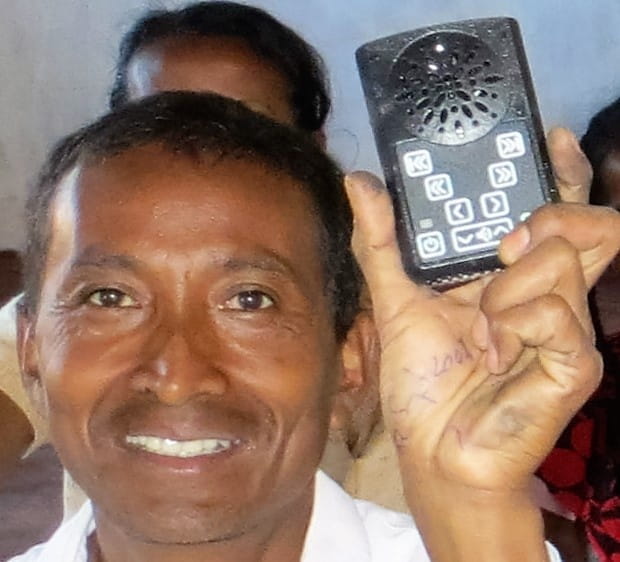 Give MBC to developing nations
Do you love The Mini Bible College by Dick Woodward? We do, too! That's why ICM has translated MBC into more than 40 languages and distributes it for free to church leaders, pastors and small groups all over the world.