A God Response
"I am the resurrection and the life. He who believes in Me, though he may die, he shall live. And whoever lives and believes in Me shall never die. Do you believe this?" - (>John 11:25, 26)
If this happy and joyful holiday season finds you unhappy because you are mourning the loss of a loved one, I have suggested you should ask the right questions. My second suggestion is to listen to God's answers to the right questions. For example, listen to the answer of the One Who was God in the flesh and gave us the second beatitude that promised happiness and comfort when we are mourning.
Jesus gave this answer to a woman who had lost a brother she and Jesus loved deeply. To summarize and paraphrase, Jesus told Martha that if a man like her brother believed in Him, even though he died he would live. He then opened this great reality to all of us with the declaration that whoever believes and lives his life in fellowship with Him will never die.
Be sure to make the observation that when the Lord appears to be redundant He is not merely repeating Himself. The second time He makes this declaration He opens the reality of everlasting life to whoever meets two prerequisites: If we believe in Him, and if we live our lives in Him we will never die.
Faith alone can save but the faith that saves is never alone. There will always be actions that validate authentic faith. When Jesus focuses the validating action of living in Him, He uses an expression that is found nearly 200 times in the New Testament. It means to be in relationship with Him the way a branch is in relationship with a vine.
---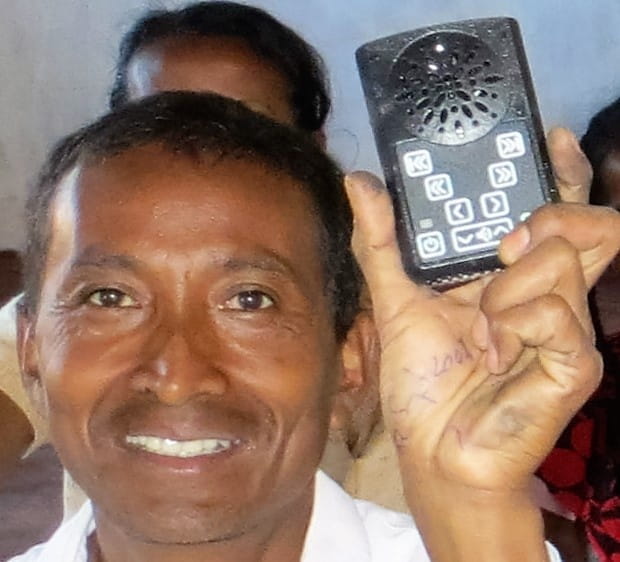 Give MBC to developing nations
Do you love The Mini Bible College by Dick Woodward? We do, too! That's why ICM has translated MBC into more than 40 languages and distributes it for free to church leaders, pastors and small groups all over the world.