January 19
Learn at the Feet of Jesus
He whom we viewed last evening as opening Scripture, we here perceive opening the understanding. In the first work He has many fellow-laborers, but in the second He stands alone; many can bring the Scriptures to the mind, but the Lord alone can prepare the mind to receive the Scriptures. Our Lord Jesus differs from all other teachers.
They reach the ear, but He instructs the heart; they deal with the outward letter, but He imparts an inward taste for the truth, by which we perceive its savor and spirit. The most unlearned of men become ripe scholars in the school of grace when the Lord Jesus by His Holy Spirit unfolds the mysteries of the kingdom to them and grants the divine anointing by which they are enabled to behold the invisible.
Happy are we if we have had our understandings cleared and strengthened by the Master! How many men of profound learning are ignorant of eternal things! They know the killing letter of revelation, but its killing spirit they cannot discern; they have a veil upon their hearts that the eyes of carnal reason cannot penetrate.
Such was our case a little time ago. We who now see were once utterly blind; truth was to us as beauty in the dark, a thing unnoticed and neglected. Had it not been for the love of Jesus we should have remained to this moment in utter ignorance, for without His gracious opening of our understanding, we could no more have attained to spiritual knowledge than an infant can climb the Pyramids or an ostrich fly up to the stars.
Jesus' College is the only one in which God's truth can be really learned; other schools may teach us what is to be believed, but Christ's alone can show us how to believe it. Let us sit at the feet of Jesus and by earnest prayer call upon His blessed help, that our dull wits may grow brighter, and our feeble understandings may receive heavenly things.
Family Bible reading plan
verse 1 Nehemiah 9
verse 2 Acts 19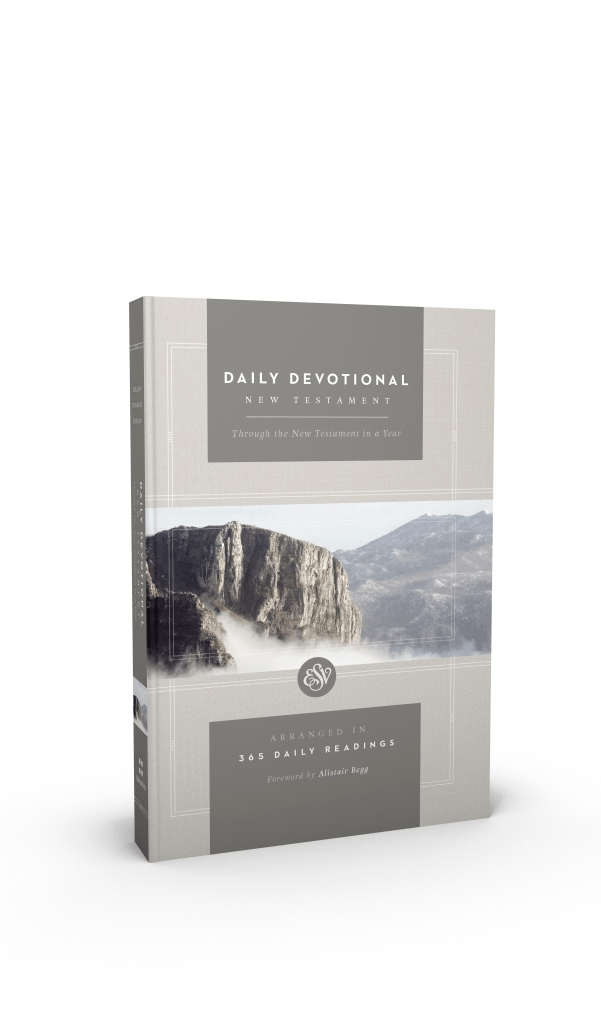 ESV Daily Devotional New Testament
Featuring 365 devotions, each day includes two readings – one from the first half of the New Testament (Matthew through Acts) and one from the second half (Romans through Revelation). After each reading, a short reflection helps readers consider the meaning of the passage and understand how it relates to Jesus Christ and the Gospel. Each devotion concludes with a short passage from the Psalms that ties thematically into the day's Bible reading, as well as a "Thoughts for Prayer" section to guide personal prayer and meditation.
Click here to learn more about Truth For Life
From Morning & Evening revised and edited by Alistair Begg copyright © 2003. Used by permission of Crossway Books, a publishing ministry of Good News Publishers, Wheaton, IL 60187, www.crossway.org.