ATAPAT
I have heard this bizarre little acronym starting to catch on around here. And for that I am glad. It is, if you haven't heard, my abbreviated and colloquial way of referring to what Jesus was getting at when he addressed his would-be disciples. It is my attempt of encapsulating the challenge in Christ's refrain: "Whoever finds his life will lose it, and whoever loses his life for my sake will find it" (Matthew 10:39; Matthew 16:25; Mark 8:35; Luke 9:24; et al.). Jesus clearly calls us to exchange our priorities and goals for God's. He commands us to "seek first his kingdom and his righteousness" allowing our agenda to take a backseat (Matthew 6:33). We must then, with all true followers of Christ, be quick to say, "Any thing, any place, any time" – ATAPAT! We must do any thing he says, go any place he sends, and begin any time he asks. May the Holy Spirit enable us to live that ATAPAT lifestyle for the honor of Christ and the glory of God.
-- Pastor Mike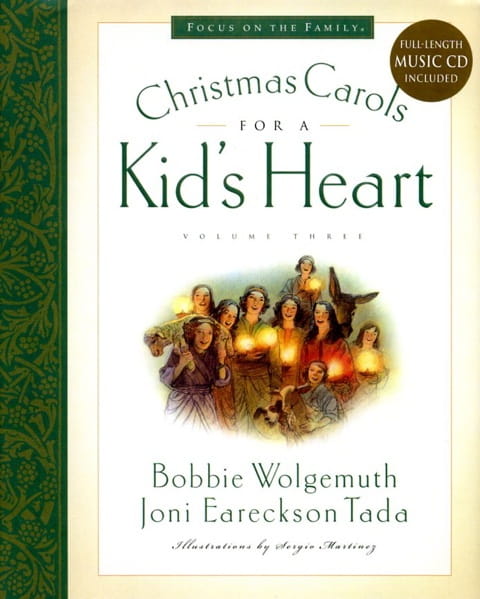 One of the hallmarks of the Christmas Season is the singing of Carols. Christmas carols proclaim the beautiful story of the incarnation of Christ in song. They range from the soaring Angels We Have Heard on High to the contemplative Silent Night! Holy Night! Unfortunately, singing Christmas carols is a dying tradition.
At Focal Point, we want to help you carry on the tradition of Christmas carols in your family. Christmas Carols for a Kid's Heart is a great book not only for children, but also for adults. Along with a fully orchestrated CD of 12 classic Christmas carols, you and your child will learn the true stories of the songwriters and develop a spiritual bond with the included devotionals, Bible verses and prayer prompts. There is also printed music for piano and guitar players. Bring Christmas carols alive with Christmas Carols for a Kid's Heart this December.
Request ​Christmas Carols for a Kid's Heart with your donation this month.
Click Here to visit Focal Point Ministries' website