Real Pleasure
As the people of this world perpetually chase after good feelings by doing whatever their selfish impulses dictate, God has called his children to take hold of profound joy and lasting gratification by cultivating a deepening relationship with their Maker. Sin is deceptive and in the end Satan always discards his heroes, but God's servants have his unending love and his grace-filled presence as their ultimate reward. This is real pleasure and lasting contentment. King David addressed God after surveying the hedonistic and rebellious culture of his day, and with an optimistic call to the faithful wrote: "But let all who take refuge in you be glad; let them ever sing for joy. Spread your protection over them, that those who love your name may rejoice in you. For surely, O Lord, you bless the righteous; you surround them with your favor as with a shield" (Psalm 5:11-12). God is good. Knowing him is cause for celebration.
Pastor Mike
JUNE OFFER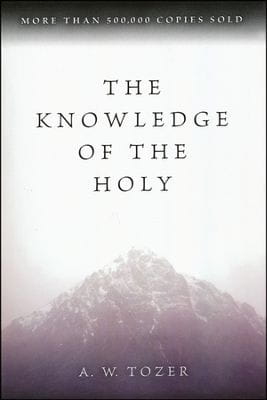 "The pursuit of happiness" is certainly our heart's default position. It is our nature to want to experience feelings of pleasure, gladness and enjoyment. Unfortunately, at the present time, we live in a corrupted world, encased in corrupted bodies, pitted against a very powerful corrupted enemy bent on luring us with "harmful desires that plunge people into ruin and destruction" (1 Timothy 6:9). And therein lies the problem with the pursuit of happiness. If we thoughtlessly follow our natural appetites we will undoubtedly fall into a snare leading to multiplied pain and misery.
However, true happiness won't come until we are with Christ. For now, the focus of our daily pursuit must not be happiness, but holiness. What if we woke up each morning and, instead of asking, "what can I do today that will make me happy?" we chose to say, "how can I be more holy today?" Holiness is a pervasive topic throughout Scripture. Unfortunately, it has fallen out of vogue with today's culture and even the church. We have lost our drive to be holy and righteous. We have replaced sanctification with license under the guise of grace. But if we are to be true followers of Jesus, obedient to His Word, then holiness must take a primary place in our lives.
This month at Focal Point we are excited to offer a resource to help pursue holiness, it's a book by A. W. Tozer called Knowledge of the Holy. In his introduction Tozer writes, "What comes to mind when we think about God is the most important thing about us." This classic work emphasizes why it is so important we have a right understanding of God, and delves into core issues like the mercy of God, the love of God and the holiness of God.
Request Knowledge of the Holy with your donation this month.
Click Here to visit Focal Point Ministries' website