Building Bridges through Pain
By Greg Laurie
'He will wipe every tear from their eyes. There will be no more death' or mourning or crying or pain, for the old order of things has passed away." – Revelation 21:4
It has been said that success builds walls, but failure builds bridges. Sometimes when we tell someone how everything is going well, it doesn't help them at all. We say, "Hey man, things are going great for me. I just got a promotion, we're going to buy a bigger house, and the kids have both been accepted into the finest colleges." Meanwhile, their house just burned down. And a wall just went up.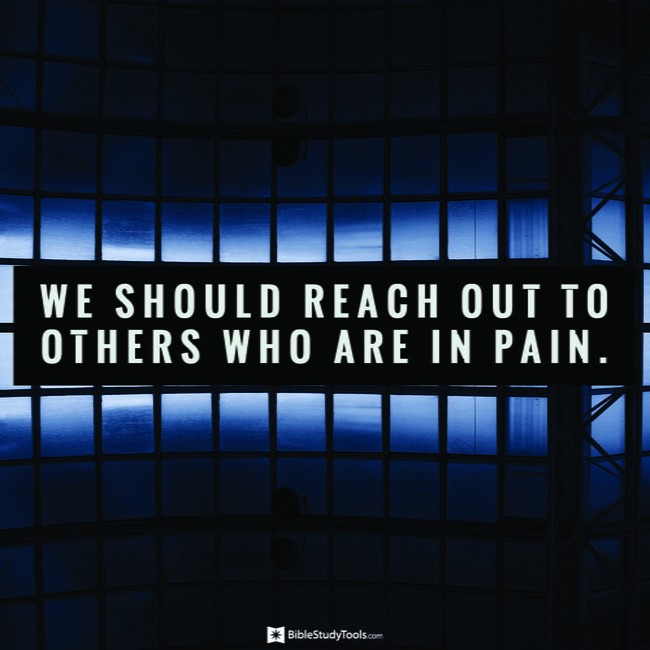 But when someone says, "Pray for me. I'm hurting right now. I have a problem. I just got bad news from the doctor," your heart goes out to them. You care. You want to help them. And so you should. We live in a world of pain and hurt. Everyone has it. And we should reach out to others who are in pain.
When we go through adversity, we can help others who are going through it as well. The apostle Paul wrote, "He comforts us in all our troubles so that we can comfort others. When they are troubled, we will be able to give them the same comfort God has given us" (2 Corinthians 1:4). God lets us go through adversity so we will have a new compassion for others who are in pain.
Since our son Christopher went to Heaven, God has given me a platform to bring comfort to others that He has brought to me. So many hurting people have written me and have talked with me. And there are some who will listen to me today who wouldn't have listened to me before. I thank God for that. But am I glad all this has happened so I can have this new ministry? No. I am glad, however that God can bring some good and some comfort out of that pain.
Heavenly Father, though we walk through storms of pain and suffering, help us to fix our eyes on you. Amen.
Editor's Note: The following is an abridged version of How Pain Builds Bridges by Greg Laurie. To read the full devotional, follow this link.
Want more Your Daily Bible Verse? We also have a podcast! This podcast features different verses than the written devotional you just read, but carries the same commitment to a closer look at Scripture each day. You can find out more by clicking the link below!