Hope for Those Enduring Chronic Pain - Your Daily Bible Verse - December 3
BIBLE VERSE OF THE DAY: "He will wipe every tear from their eyes. There will be no more death or mourning or crying or pain, for the old order of things has passed away." - Revelation 21:4
Hope for Those Enduring Chronic Pain
By Meg Bucher
Chronic pain is enveloping. Daily life blurs in and out of focus and normal functions are intolerable. Wefall behind and short, unable to match life's stride. The numbing power of sleeplessness exalts pain's platform to the fore-front of our minds. The people we love look at us with egg-shelled glances, unsure of how to step into and around our fractured sense of reality. Help seems hopeless, and hope seems fleeting, as we drift into the despair of deferred healing.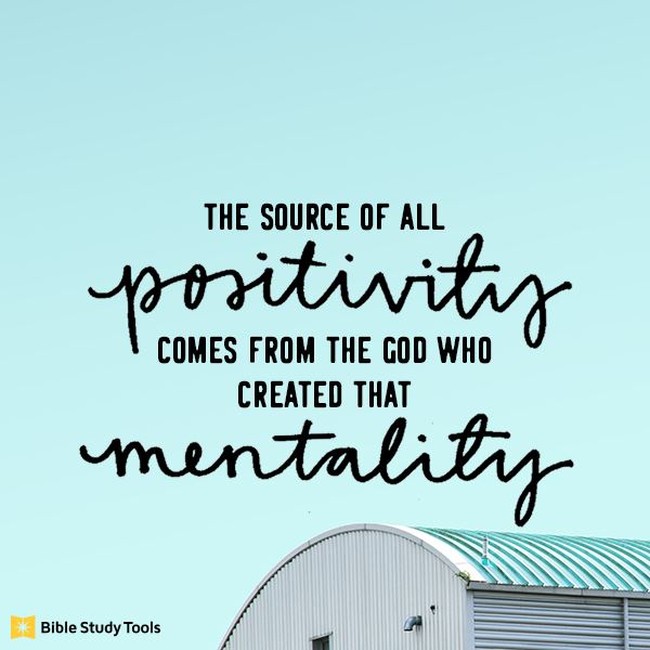 Unless…
We choose to remember Who pain answers to.
Unless…
We focus on the Voice that is bigger than all others.
Strip pain of the last word by suppressing it with the sound of God's promises.
Today's verse references two Old Testament passages. Isaiah 25:8, which says, "he will swallow up death forever. The Sovereign Lord will wipe away the tears from all faces; he will remove his people's disgrace from all the earth. The Lord has spoken." (NIV)
His love fuels our hope, even when it's deferred. Pain doesn't always lessen at the thought of our great God, but our hope in Him has healing power. Even science tells us that positive people have a better chance of healing.
The source of all positivity comes from the God who created that mentality.
The second verse referenced in Revelation 21:4 is Isaiah 65:16-17:
"Whoever invokes a blessing in the land will do so by the one try God; whoever takes an oath in the land will swear by the one true God. For the past troubles will forgotten and hidden from my eyes. 'See, I will create new heavens and a new earth. The former things will not be remembered, not will they come to mind.'" NIV
The One who created us and knows all of our days before we set out to live them, empowers us to bear the weight of this life, ensuring that relief is coming …whether it be this side of heaven or not.
"For people who feel trapped in pain—whether in a broken home, in economic misery or in fear—for all of us, heaven promises a future time, one far longer and more substantial than the time we spend on this earth. It will be a time of health and wholeness and pleasure and peace. The Bible began with that promise in the book of Genesis. It ends with that same promise in Revelation, giving a guarantee of our future reality. The end will be but a beginning." NIV Student Bible Notes
There may not be a way out of the pain we are in. Not in this life. But even if that's the case, we have an amazing healing awaiting us, thanks to Christ's sacrifice on the Cross.
Father,
We praise You for Your healing power. Even if not on this earth or in this life, we know that You promise to heal us. Thank You for Your faithfulness, and forgive us for letting the pain take over our thoughts and lives. Help us, Lord. Give us relief from the pain of this life, if not only in reminder of Your promise for healing in heaven.
In Jesus' Name,
Amen.
Meg writes about everyday life within the love of Christ on her blog, https://sunnyand80.org. She is a stay-at-home mom, freelance writer, blogger, and preparing to release her first book, "Friends with Everyone." She resides in Northern Ohio with her husband of eleven years, two daughters, and their Golden-doodle.
Want to go beyond a minute in the Word today? Continue over to BibleStudyTools.com!
We want to experience God through the Bible… we really do!
But our good intentions fall flat when reading the Bible just doesn't seem to help us experience God in a real way. What should feel alive often feels confusing and boring and irrelevant. But it doesn't have to.
In the How to Study the Bible podcast, pastor and Bible teacher Nicole Unice brings life back to reading the Bible by walking listeners through her Alive Method of Bible study, helping us personally encounter God through his Word by giving us a practical, clear road map for understanding, interpreting and applying Scripture to our lives. Just click below to start listening now!