How God Empowers Believers for Spiritual Warfare (Ephesians 6:11) - Your Daily Bible Verse - July 22
BIBLE VERSE OF THE DAY: "Put on the full armor of God, that you may be able to stand against the schemes of the devil. For our struggle is not against flesh and blood, but against the rulers, against the powers, against the world forces of this darkness, against the spiritual forces of wickedness in the heavenly places. Take up the full armor of God, so that you will be able to resist in the evil day, and having done everything, to stand firm. Stand firm therefore, having girded your loins with truth, and having put on the breastplate of righteousness, and having shod your feet with the preparation of the gospel of peace, in addition to all, taking up the shield of faith with which you will be able to extinguish all the flaming arrows of the evil one. And take the helmet of salvation and the sword of the Spirit, which is the word of God." (Ephesians 6:11-17).
How God Empowers Believers for Spiritual Warfare
By Debbie McDaniel
God reminds us not to go into the day without being prepared and equipped for battle. He tells us to take up his full armor in order to stand against the enemy's schemes. Each piece has a specific purpose and is designed for our protection and covering. Just as a soldier would not go to battle unprepared, we also should be fully ready for the attacks we will face.
God arms us with the sword, the Word of God, to stand against the enemy's lies. He equips us with strength, wisdom, and discernment through His own Spirit to stay strong in the battle. He invites us to spend time in His Presence, through prayer and worship, pressing in to know Him more.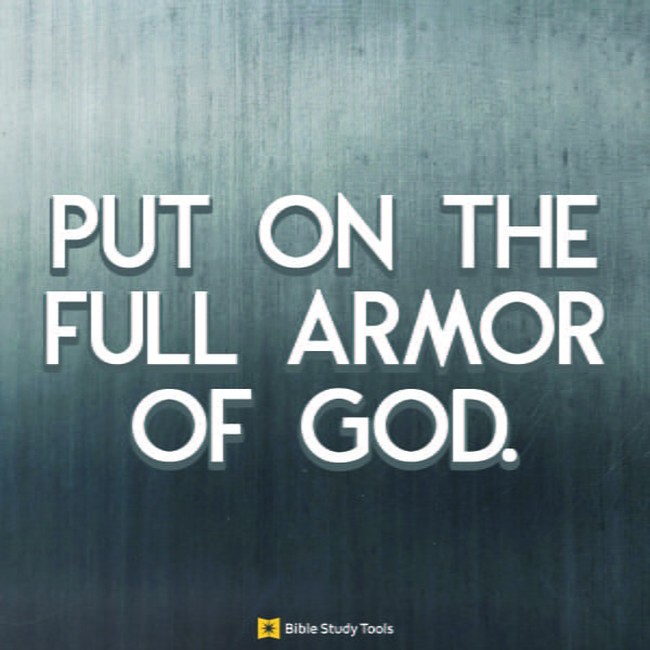 As we grow to know God's Truth more and more, understanding what is real, we also grow to know more what is false. We're able to quickly discern when something's not right. We are stronger to stand against it in the powerful name of Jesus. He never leaves us to fend for ourselves in a dark world, but reminds us He is constantly with us, fighting for us, even when we cannot see.
When we belong to Christ, the enemy never has the final word over our lives. We are secure in God's hands.
Press on – courageous and free – never held back by fear or defeat. The battle belongs to the Lord, and He has the final victory!
Adapted from Debbie McDaniel's article, "5 Signs You're in Spiritual Warfare and How to Fight It."
Want more Your Daily Bible Verse? We also have a podcast! This podcast features different verses than the written devotional you just read, but carries the same commitment to a closer look at Scripture each day. You can find out more by clicking the link below!