BIBLE VERSE OF THE DAY: "Look at the birds of the air: they neither sow nor reap nor gather into barns, and yet your heavenly Father feeds them. Are you not of more value than they?" - Matthew 6:26
Jesus Sees You
By Adrian Rodgers
Jesus' disciples were way out in the sea, and Jesus was on the shore. But He saw them toiling and rowing. He never took His eyes off them.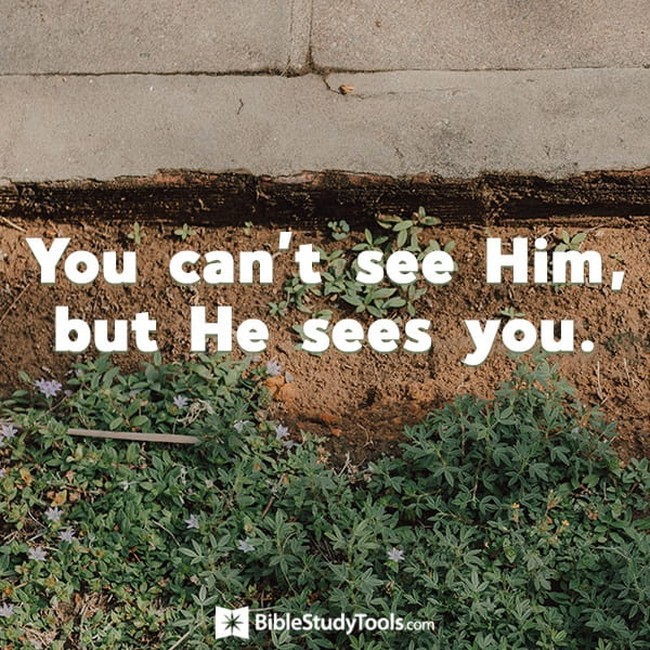 Are you in the midst of a storm? Did you know He sees you right now? You say, "He doesn't know where I am. He doesn't know this difficulty. Why is He so far away? Why am I in the storm and He is on the shore?" Friend, He is there, and He's praying for you. He's up there on the mountain looking down. He sees right through the dark. You can't see Him, but He sees you. You can say, "His eye is on the sparrow, and I know He watches me."
My advice for you in the midst of your storm is to see Jesus, the great I AM, and see Him walking on the water. And that thing that looks like it's going to be over your head is already under His feet. You're seated in the heaven lies with Him. And you can't drown with your head above water. He is the great I AM. You can put it down: you are guarded by His power.
Heavenly Father, you have created this world and called it good. Yet we are the ones made in your image. Let us never forget how much you love us.
Editor's Note: The following was adapted from Guarded by His Power – Jesus Sees You by Adrian Rodgers. To read the full article, follow this link.
Want more Your Daily Bible Verse? We also have a podcast! This podcast features different verses than the written devotional you just read, but carries the same commitment to a closer look at Scripture each day. You can find out more by clicking the link below!