Keep Calm in Chaotic Moments (1 John 4:18) - Your Daily Bible Verse - May 14
Keep Calm in Chaotic Moments
By Meg Bucher
" There is no fear in love, but perfect love casts out fear. For fear has to do with punishment, and whoever fears has not been perfected in love." - 1 John 4:18 (ESV)
"How was your day?!" I routinely asked my two daughters as they flung open the car doors and clamored with chatter. My older daughter suddenly became serious as she set her book bag down and clicked her seatbelt.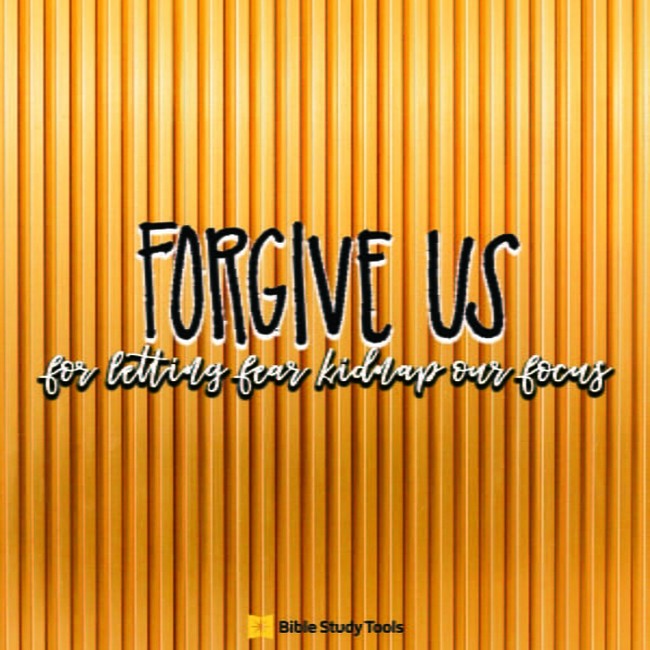 "My head really hurts…" and that's when I caught sight of blood dripping down my sweet girl's face.
I admit I reacted rather loudly, which sent her calm demeanor into a frantic set of questions. "What -what is it- is it bad- can you see it?"
As we prayed on the way to the ER, I knew I needed to lessen the emotions in the car with a dose of calm. I prayed out loud, asking God to bring us peace and thanking him for being a good, loving God. And he was there in the car that day, as our evening was re-routed from dance class to the ER. It was pretty bad. A staple in the head bad. As I look back on that day, I'm so thankful that God gave me the clarity I needed to speak peaceful, truthful words to my girls.
1 John 4:18 reminds us why fear is unnecessary. Christ conquered it. What is there to be afraid of, when our God is bigger than all of our fears? Our reactions in frightful seasons say a lot about what we believe about Jesus. When fear threatens to snatch our focus, we need to steer our thoughts to a solid plan of action.
Here are three steps to take to stay calm in chaotic moments.
First, take control of the initial reaction. Somewhere in that heart of hers, my girl found the courage to pick herself back up off of the floor after her head slammed into the metal fire extinguisher box, and muster up enough composure to make it to the car pick line. Likewise, when panic hits our hearts, we must take control of the reaction and replace it with calm action.
Second, get to safe arms, fast. In my daughter, that was me in the car pick up line, right outside. She knows she can count on me to rescue her. It's our goal, as parents, to eventually point that bridge right to God. Likewise, when chaos rains around you, run fast to Him before your feelings make you frantic.
Third, trust our circumstances in the hands of Love. My daughter sat on the ER bed with her legs crossed, patiently waiting for the medicine-laced cottonball atop her head to numb the hurt. When the time came to put the staple in, she just wanted my hand. Likewise, when we realize our lives are in God's hands, we start to understand that He will get us through anything…even if it's home to Him.
New hardware in place, she looked at the doctor and asked,
"Can I dance with this in my head?"
"Well, sure," he answered …"when is dance?"
"Right now," she stated matter of factly, "I'm late."
Today, meditate on the truth that perfect love casts out fear. Decide today to recite this verse to yourself the next time fear begins to creep in and chaos tries to derail your faith.
We want to experience God through the Bible… we really do!
But our good intentions fall flat when reading the Bible just doesn't seem to help us experience God in a real way. What should feel alive often feels confusing and boring and irrelevant. But it doesn't have to.
In the How to Study the Bible podcast, pastor and Bible teacher Nicole Unice brings life back to reading the Bible by walking listeners through her Alive Method of Bible study, helping us personally encounter God through his Word by giving us a practical, clear road map for understanding, interpreting and applying Scripture to our lives. Just click below to start listening now!