The Lord Is with Us (John 14:27) - Your Daily Bible Verse - August 29
BIBLE VERSE OF THE DAY: "Peace I leave with you; my peace I give you. I do not give to you as the world gives. Do not let your hearts be troubled and do not be afraid." – John 14:27
The Lord Is with Us
By Greg Laurie
Sometimes when we end up in a certain situation, we'll say, "Why did God allow this to happen to me?" Then later on, after a few years pass by and we have the hindsight of 20/20, we are able to look back on certain circumstances and see why the Lord did what He did—or why He did not do what we thought He should do.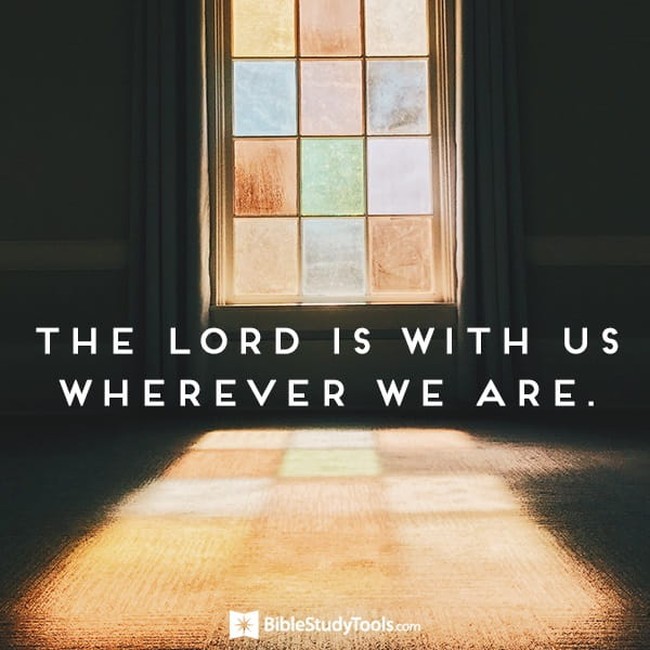 To be honest, I'm glad that I don't always know what is going on around me. We may not know the things that are happening in the supernatural as well as the natural realm, about the plots that might be out there against us, or about those who want to destroy us. But we know this: the Lord is with us wherever we are.
David, who knew something about potentially fearing for his life, wrote these words in Psalm 27:5: "For in the time of trouble He shall hide me in His pavilion; in the secret place of His tabernacle He shall hide me; He shall set me high upon a rock" (NKJV).
Then we're told in Isaiah 54:17, "'No weapon formed against you shall prosper, and every tongue which rises against you in judgment you shall condemn. This is the heritage of the servants of the Lord, and their righteousness is from Me,' says the Lord" (NKJV).
People may be able to lie and fool everyone for a time, but eventually it all will come to light. It all will be declared for what it is. The good thing is that even if people are plotting against you as a child of God, you don't have to be afraid. The Lord is with you. He was there with Paul in his prison cell, and He is there with you wherever you are.
Heavenly Lord, in times of fear and anger, we ask you to give us peace, wisdom, and hope. Let your truth be our comfort in difficult times. Amen.
Editor's Note: The following was adapted from Harvest Devotionals by Greg Laurie. To read the full post, follow this link.
We want to experience God through the Bible… we really do!
But our good intentions fall flat when reading the Bible just doesn't seem to help us experience God in a real way. What should feel alive often feels confusing and boring and irrelevant. But it doesn't have to.
In the How to Study the Bible podcast, pastor and Bible teacher Nicole Unice brings life back to reading the Bible by walking listeners through her Alive Method of Bible study, helping us personally encounter God through his Word by giving us a practical, clear road map for understanding, interpreting and applying Scripture to our lives. Just click below to start listening now!