What Godly Grandparents Should Tell Their Children (2 Peter 1:12) - Your Daily Bible Verse - June 27
BIBLE VERSE OF THE DAY: "For this reason, I will not be negligent to remind you always of these things…" - 2 Peter 1:12
What Godly Grandparents Should Tell Their Children
By Rhonda Stoppe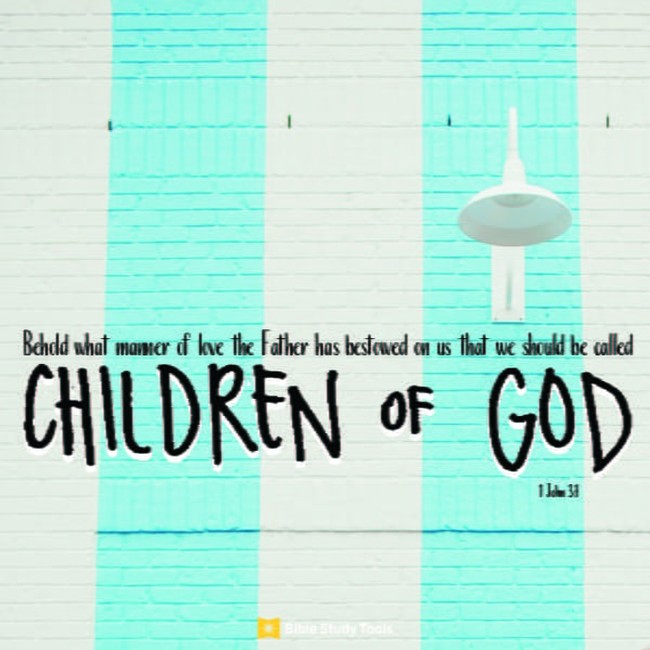 Getting older brings a clarity to what's important. While we want our grandkids to remember their times on Papa's farm, we want to leave them with a godly legacy. With this goal in mind, let's look at what every grandparent should tell their grandchildren.
I'm so glad God made you.
Our grandkids are growing up in a world that does not acknowledge God as their Creator, so it's vital that parents and grandparents regularly remind them how God carefully designed them in their mother's womb.
God loves you.
Kids learn best how they are loved when it is demonstrated to them through loving actions. Saying "I love you" without showing love can feel like empty words to a child––or anyone really. In the same way, God, who is the perfect loving Father, displayed the depth of His love by sending his only Son whose sacrifice would pay the price for our sin. Reminding your grandchild of how God lovingly offers new life in Christ to anyone who would turn from their sin to follow Jesus is a great way to help them realize how great the Father's love is for them.
The Bible offers many reminders of God's display of adoration for us. You would be wise to memorize some of these verses and regularly share them with your grandchild:
"Behold what manner of love the Father has bestowed on us that we should be called children of God." ( 1 John 3:1)
"For God so loved the world that He gave His only begotten Son that whoever believes in Him should not perish but have everlasting life." ( John 3:16)
"But God demonstrates His own love for us in that while we were yet sinners, Christ died for us." ( Romans 5:8)
In this way you'll train them not to grow overwhelmed with anxiety, but rather to ask God to use them as a light shining like a star in a crooked and perverse generation ( Daniel 12:3, Philippians 2:15). For in this, your grandchildren will find purpose in life and hope for the future.
Editor's Note: The following was adapted from 10 Things Grandchildren Need to Hearby Rhonda Stoppe. To read the full article, follow this link.
Do you love podcasts? In The Bible Never Said That, we unpack some of the most popular "spiritual statements" that have made their way into popular culture and the church, even though they are not theologically sound. Together, we'll hold them up to the Bible to see what God's Word really has to say to us.