He Will Quiet You with His Love (Zephaniah 3:17) - Your Daily Bible Verse - August 31
He Will Quiet You with His Love
By: Betsy St. Amant Haddox

The Lord your God is in your midst, a mighty one who will save; he will rejoice over you with gladness; he will quiet you by his love; he will exult over you with loud singing. - Zephaniah 3:17 (ESV)
A month after my husband of nine years left me, I went on a women's retreat to Colorado, led by Staci Eldredge with Ransomed Heart Ministries. The first few days, I was numb—numb to the March snow piled around me, numb to the new reality of single motherhood waiting for me back home, and numb to the boiling storm inside my heart begging for release. But the Lord didn't let me stay numb long. After days of fellowship, comfort food, corporate worship, intense workshops, and a ton of quiet time alone with the Lord and my raging thoughts, He broke through.
My husband didn't love me anymore, but my Bridegroom did.
Once I was home and the power of those emotions faded, a dear friend mailed me a card that I still have to this day in my dresser, some seven years later. It simply contained the verse from Zephaniah 3:17, reminding me of God's love. He wouldn't let me forget. He still loved me.
After that, encouragement piled in from all sides. Text messages, gift cards, surprises in the mail, offers to help mow my yard or prepare my house to sell. Eventually, these efforts faded as time went by—understandably so.
But you know what never stopped? The hearts.
I began to see hearts everywhere. In the rocks under my feet, in the celery in my soup, in the crack in the table, in the crumb from my bread, in the dirt on the carpet from my shoe…literally anywhere and everywhere. And they usually came during a rough time—days when I felt the most lonely or unwanted or unlovable.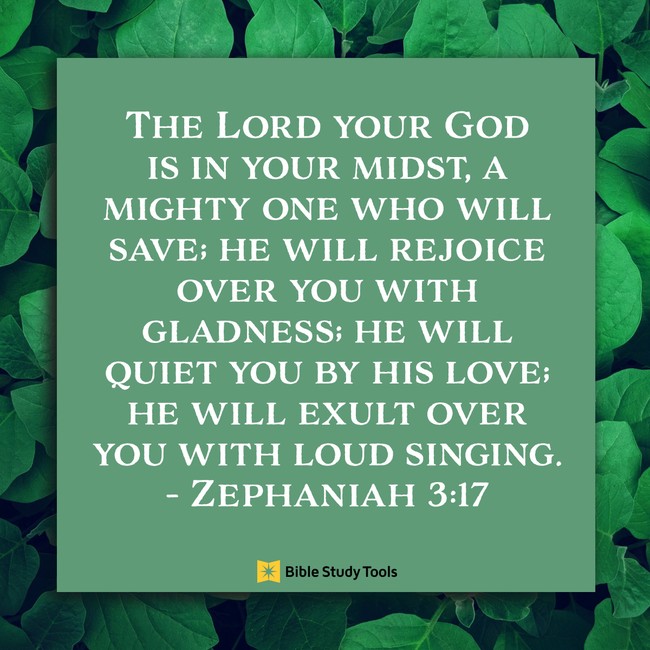 At first, I thought it was just me seeing something out of nothing. Why would God intentionally send me hearts? There was no Scriptural evidence that He would do that. Then I started realizing that if I believed in God's sovereignty, then He was absolutely in control of whether or not that heart appeared in that cloud or rock or in that bowl of soup. And He was absolutely in control of whether or not I saw it.
One day I was pumping gas, and my tears were about to spill over. It'd been a hard day. I had a bad case of the "it's not fair"s and was feeling completely incapable and unforgotten. I glanced down and there it was—a giant heart in the oil stain on the pavement. I started giggling-crying. I was seen. I was loved.
God loves you, too. And He's not limited to predictive or expected measures of demonstrating that love. We know that ultimately, God demonstrated His love for us through His Son, Jesus, on the cross. Through His death and resurrection, we know God's love.
1 John 4:9-10 (ESV) In this the love of God was made manifest among us, that God sent his only Son into the world, so that we might live through him. 10 In this is love, not that we have loved God but that he loved us and sent his Son to be the propitiation for our sins.
Romans 5:8 (ESV) but God shows his love for us in that while we were still sinners, Christ died for us.
You might not see hearts, but maybe you see something else. Maybe you sense or remember God's presence the most when you feel the wind on your face. Or when you sink into a hot bath. Or when you see a butterfly or a particular flower in an open field.
His options for expressing love are limitless. Why not ask Him to open your eyes to the love around you? Pour into His Word. Bask in His presence through prayer and worship. And find Him in the unexpected.
---
Betsy St. Amant Haddox is the author of more than fifteen inspirational romance novels and novellas. She resides in north Louisiana with her hero of a hubby, two total-opposite young daughters, a vast collection of coffee mugs, and an impressive stash of Pickle chips. Betsy has a B.A. in Communications and a deep-rooted passion for seeing women restored in Christ. When she's not sweating it out at Camp Gladiator or trying to prove unicorns are real, Betsy can usually be found somewhere in the vicinity of a white-chocolate mocha—no whip. Look for her latest novel with Revell, titled The Key To Love, coming October 2020. Visit her at http://www.betsystamant.com.
We want to experience God through the Bible… we really do!
But our good intentions fall flat when reading the Bible just doesn't seem to help us experience God in a real way. What should feel alive often feels confusing and boring and irrelevant. But it doesn't have to.
In the How to Study the Bible podcast, pastor and Bible teacher Nicole Unice brings life back to reading the Bible by walking listeners through her Alive Method of Bible study, helping us personally encounter God through his Word by giving us a practical, clear road map for understanding, interpreting and applying Scripture to our lives. Just click below to start listening now!