A Prayer of Thanks for God's Constant Love - Your Daily Prayer - September 17
A Prayer of Thanks for God's Constant Love
By Meg Bucher
"Every good and perfect gift is from above, coming down from the Father of heavenly lights, who does not change like shifting shadows." James 1:17
The same spaghetti sauce recipe has been passed down in our family for three generations. And one day, we decided to change it. I was worried it would be a disaster. My daughters have grown up with this sauce, which we all love, and it contains no chunks or trace of veggies or anything we might call "good" for us. It's been a consistent part of their lives since they were little. So I wasn't sure they could handle a change.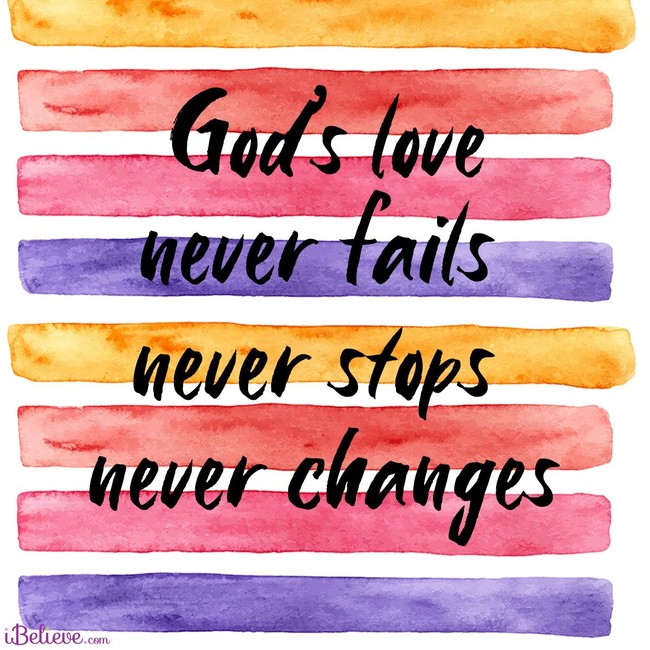 Nevertheless, the chopping began, the smiles ensued, and the sauce was a hit. My poor husband, who doesn't like visible tomato and onion pieces, was doomed to a long dinner of picking things out. But my picky daughter and her sister loved it! It's still a work in progress, but chopping fresh veggies with my girls is pretty fun.
The VOICE paraphrase of James 1:17 says this about God: "He is consistent." God's love is constant, though it may feel different to us in different seasons. When we embrace God's consistent love, we become consistently loved children. He is our anchor when life changes suddenly on us. No matter what changes happen, he stays the same.
Join me in giving thanks today for our good Father, who never changes, as is always loving, gracious, and kind.
Father, we praise You for Your consistency. Thank You that though we are incapable of being consistently good, loving and righteous, you are those things for us.. Forgive us for our inconsistency, and bless us, that we may know Your love for us never changes. You are always loving, and for that we give thanks. In Jesus' Name, Amen.
---
Meg Bucher writes about everyday life within the love of Christ. She stepped out of her comfort zone, and her Marketing career, to obey God's call to stay home and be "Mom" in 2011. From that step of obedience her blog, Sunny&80, was born, a way to retain the funny everyday moments of motherhood. Meg is also a freelance writer and author of "Friends with Everyone." She loves teaching God's Word and leading weekly Bible study, being a mom, distance running and photography. Meg resides in Northern Ohio with her husband, two daughters, and Golden-Doodle… all avid Cleveland Browns fans.
Video Stock footage Soundstripe.com
Teach Us to Pray is a FREE prayer podcast hosted by iBelieve writer Christina Patterson. Each week, she gives you practical, real-life tips on how to grow your faith and relationship with God through the power of prayer. To listen to her episode on What to Pray in the Morning for a Worry-Free Day, click below!


Now that you've prayed, are you in need of someone to pray for YOU? Click the button below!
Visit iBelieve.com for more inspiring prayer content.