A Prayer for Missing Peace - Your Daily Prayer - January 2
A Prayer for Missing Peace
By Mary Southerland
"And the peace of God, which transcends all understanding, will guard your hearts and your minds in Christ Jesus." - Philippians 4:7, NIV
I know people who would give every penny they have and every possession they own for an hour of peace. In fact, I have been in that place myself. The difference is that the Prince of Peace is my God and because He lives in my heart, so does peace. Yes, sometimes I allow the stressors of life to crowd in and try to smother that peace. I am so thankful that the peace of God is eternal and beyond human understanding.
As you face the storms of life, face them with God at your side - knowing that He is Lord of the rocking boat and Keeper of the waves. He rides upon the storm clouds of life, flinging peace into the tempest-filled heart. God is Peace. And when we know Him as our Lord and have made Him the boss of our lives - we will know Peace.
Make a list of every "storm" you are facing today. Surrender each one to God, asking Him to fill its place in your life with His peace. Now, choose to walk in that peace today. When you are tempted to slip back under the crashing waves, remember that the storm now belongs to your Father.
Father God, my heart is filled with chaos and confusion. I feel as if I am drowning in my circumstances and my heart is filled with fear and confusion. I really need the strength and peace that only You can give. Right now, I choose to rest in You.
In Jesus' Name I pray,
Amen.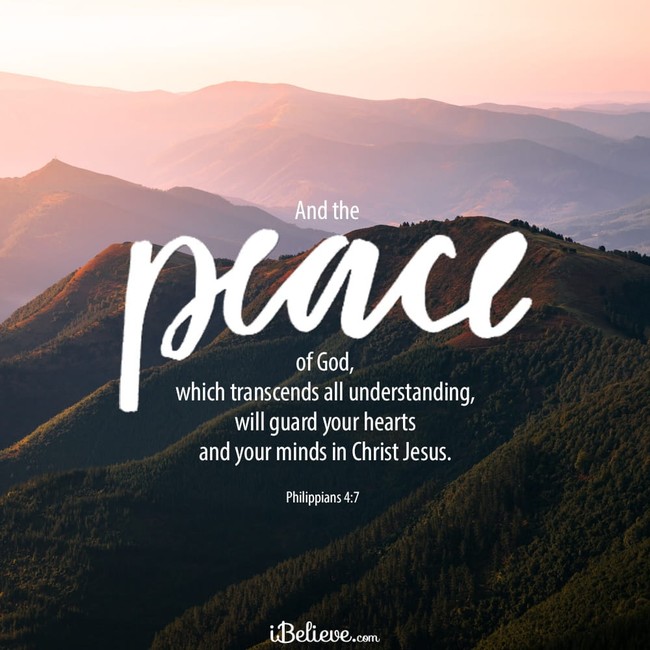 Editor's Note: Content taken from the Girlfriends in God devotional, How to Find Your Missing Peace, written by Mary Southerland. You can read the piece in full here. All rights reserved.
LISTEN to More Christmas Prayers on LifeAudio
Teach Us to Pray is a FREE prayer podcast hosted by iBelieve writer Christina Patterson. Each week, she gives you practical, real-life tips on how to grow your faith and relationship with God through the power of prayer. To listen to her episode on What to Pray in the Morning for a Worry-Free Day, click below!

Now that you've prayed, are you in need of someone to pray for YOU? Click the button below!
Visit iBelieve.com for more inspiring prayer content.