A Prayer for When You Feel Hopeless - Your Daily Prayer - March 20
A Prayer for When You Feel Hopeless
By Beth Ann Baus
Editor's Note: If you are struggling with suicidal thoughts, please call the National Suicide Prevention Lifeline: 1-800-273-TALK (8255).
"Be strong and courageous. Do not be afraid of terrified because of them, for the Lord your God goes with you; he will never leave you nor forsake you." (Deuteronomy 31:6)
It's often hard to pray when you're consumed with hopelessness or even suicidal thoughts. In fact, while praying is the most important thing you can do, it's often the very last thing you want to do. It will require self-discipline and self-control. It will require a strength that can only come from God. For this reason, it's a good idea to plan ahead. Write a prayer when you're able to express your pain and thought process, then you'll have it ready to read the next time the hopeless thoughts come. Perhaps the following prayer can be of some help.
Father God, the darkness has taken hold of me and I can't find my way back to the light. In this moment, ending it all seems like the best option, the only option, the only way to escape. Yet, there is something in me that wants your light to snuff out the darkness. So I ask, Lord, that you would do just that. You are the only light that can shine in the darkness.
I know when I'm consumed with thoughts of death I'm believing lies from the enemy. I ask Lord that you would remind me of these truths: when I feel alone, you are with me; when I feel invisible, you see me; when I feel worthless, my value is knowing you and being known by you.
I often feel out of place in this world. I don't fit in and I'm not sure I want to. Remind me that this world is not my home and while, as your child, I will never fit in here, my time here isn't over. Not yet. Please, give me the desire to live.
When I feel like I don't matter, remind me that I was created with purpose. When I don't know or understand why I feel the way I feel - remind me that you know the depth of pain in my heart, in my body and in my being. You know me better than I know myself… and yet you still love me.
Remind me that I am fearfully and wonderfully made, and I am worth more than I know. Remind me that this life is not mine to take. Remind me that suicide is not the only option. Remind me to love you and to love myself.
Remind me that Jesus did not come to earth and die for me so that I could live a defeated life. Help me to desire life and to live fully in you. In Jesus' precious name, Amen.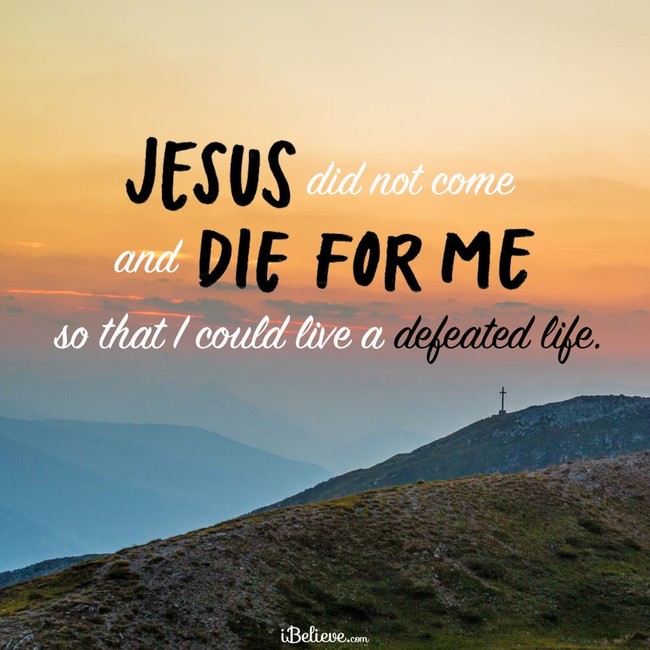 Editor's Note: Content taken from "A Prayer for Fighting Suicidal Thoughts" by Beth Ann Baus. You can read that piece in full here. All rights reserved.
LISTEN to More Christmas Prayers on LifeAudio
Teach Us to Pray is a FREE prayer podcast hosted by iBelieve writer Christina Patterson. Each week, she gives you practical, real-life tips on how to grow your faith and relationship with God through the power of prayer. To listen to her episode on What to Pray in the Morning for a Worry-Free Day, click below!

Now that you've prayed, are you in need of someone to pray for YOU? Click the button below!
Visit iBelieve.com for more inspiring prayer content.