A Prayer for Your Conscience
By Rick Warren
"Search me, O God, and know my heart; test me and know my anxious thoughts. Point out anything in me that offends you, and lead me along the path of everlasting life." - Psalm 139:23-24, NLT
The first step on the path to a clear conscience is to take a personal moral inventory or a personal spiritual assessment.
You need to sit down with God in a quiet space by yourself when you're unhurried and say, "God, I'm going to do business with you. I'm going to make a list of anything that's between you and me that's wrong in my life. Help me to see the things that I know are wrong and the things that I don't know are wrong." Ask God to clear your mind and reveal your sins.
You can pray Psalm 139:23-24: "Search me, O God, and know my heart; test me and know my anxious thoughts. Point out anything in me that offends you, and lead me along the path of everlasting life" (NLT). You're saying, "God, turn your spotlight on my inner self. Find the stuff in me that's entangled me and that's holding me back."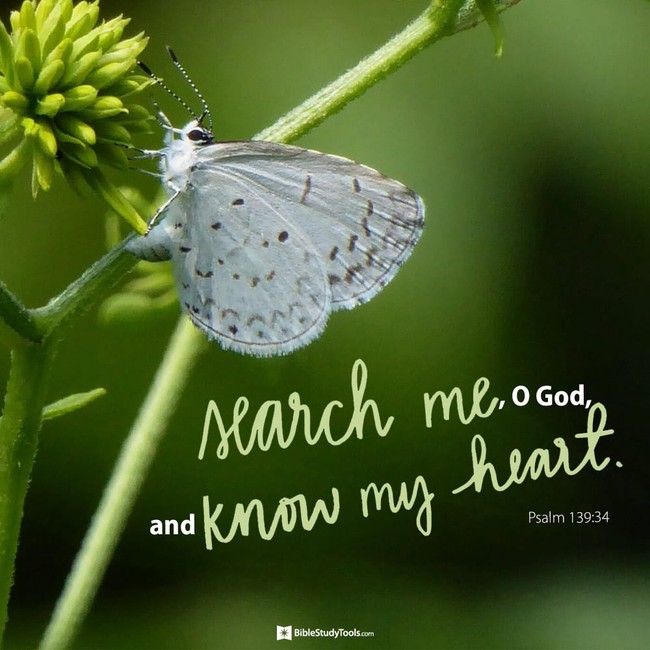 It's important to take your time. Don't rush it! Don't say, "God, I've got five minutes for you to reveal every sin I've ever done." Take your time. Write it all down.
Why is it important to write it down? Writing makes it specific. Thoughts disentangle themselves through the lips and the fingertips. You speak it, and you write it. If you haven't written it down, you haven't really thought about it.
Let me ask you a very important question. How serious are you about wanting God's blessing on your life? Enough that you're willing to be gut-level honest? Are you willing to be honest with God? Are you willing to be honest with yourself? Are you willing to be honest with other people? Or are you just going to live in denial? Denial and God's blessing do not go hand-in-hand.
If you're serious, then you're just a step away from liberation! You are one step away from a feeling of joy and purity that you've never experienced. You are so close to freedom from the habits and hurts and hang-ups that are messing up your life.
Don't procrastinate. There is nothing more important in your life than to have the blessing of God. Take time today, get alone by yourself, and do a personal spiritual assessment. It will change your life!
Lord, I want to lay before you all that weighs heavy on my heart. Reveal even the sin I am not aware of, Lord. I lay these at your feet and pray your forgiveness on me. I believe you when you say that you wash us whiter than snow. Thank you Lord for your unending love for me! Help me start fresh right now to make choices that honor you. In Jesus' Name, Amen.
Editor's Note: Content taken from the Daily Hope devotional, The First Step to a Clear Conscience, written by Rick Warren. You can read that piece in full here. All rights reserved.
Want more Your Daily Prayer? We also have a podcast! This podcast is different than the written devotional you just read, but carries the same commitment to a closer look at Scripture each day. You can find out more by clicking the link below!
Now that you've prayed, are you in need of someone to pray for YOU? Click the button below!
Visit iBelieve.com for more inspiring prayer content.