A Prayer of Encouragement for Your Work
By Theresa Ceniccola

And whatever you do, whether in word or deed, do it all in the name of the Lord Jesus, giving thanks to God the Father through him. (Colossians 3:17).
What do you pray for? I pray for my family, my marriage, my health… for friends and total strangers who are going through a difficult experience… for abandoned children and prisoners of war. Those are probably some of the same things you pray for. But I also talk to God about my business. I ask for divine direction and wise counsel.
If God has blessed you with a business or ministry, you should remember to pray for it as well. May this prayer help you remember to keep the faith in the work environment.
Lord, thank you for the blessing of my business or ministry. I am grateful that you planted a seed in my heart and gave me the resources and opportunity to use my gifts to serve others.
Lord please show me what you want me to do next with the gift of my work. Teach me to make wise decisions and keep my eyes focused on the path you set before me. Help me avoid temptations and distractions that lead me astray.
Lord, please help me to be a better steward of the many blessings you have bestowed on me. Teach me to be financially responsible and generous with my time, talent and treasure.
Lord, give me the courage and faith to follow your call – even when it means taking risks. Protect me from the doubts and fears that prevent me from fulfilling your purpose for me. Help me to trust in you and feel your never-ending love and presence.
Lord, when I'm filled with doubt about my abilities or qualifications, please cover me with your peace and fill me with confidence. Help me to remember that I am serving you through my work and that you will equip me to fulfill your call.
Lord, please fill me with faith and resolve to keep moving forward when I feel like giving up. Remind me of your will for me and give me the patience and endurance to stay the course, despite the many obstacles I face.
Lord, this business or ministry is a wonderful learning experience for me. Please teach me everything I need to know in order to succeed in your plans. Give me wisdom, knowledge and understanding, so that I may please you and glorify you through my work.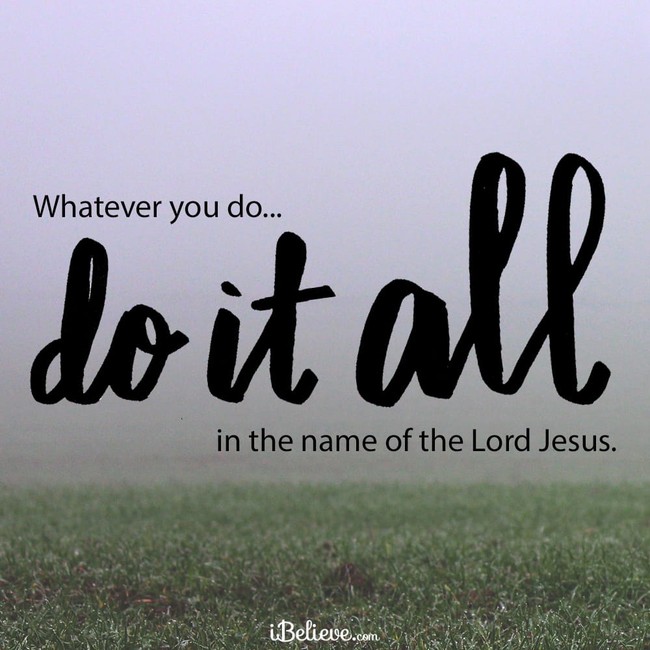 Editor's Note: Content adapted from the article "10 Simple Prayers to Encourage the Heart of the Working Mom" by Theresa Ceniccola. You can read that piece in full here. All rights reserved.
Want more Your Daily Prayer? We also have a podcast! This podcast is different than the written devotional you just read, but carries the same commitment to a closer look at Scripture each day. You can find out more by clicking the link below!
Now that you've prayed, are you in need of someone to pray for YOU? Click the button below!
Visit iBelieve.com for more inspiring prayer content.