A Prayer to Pray before Studying God's Word - Your Daily Prayer - November 14
A Prayer to Pray before Studying God's Word
By Christina Patterson
"If any of you lacks wisdom, you should ask God, who gives generously to all without finding fault, and it will be given to you." - James 1:5
The Bible compares the Word of God to a double-edged sword showing its ability to cut the heart and change lives forever. (Hebrews 4:12) Whenever I pick up my Bible I feel the weight of this sword and its power. It makes me feel like a little girl holding a weapon too big to carry. Handling something so powerful is exciting yet intimidating at the same time.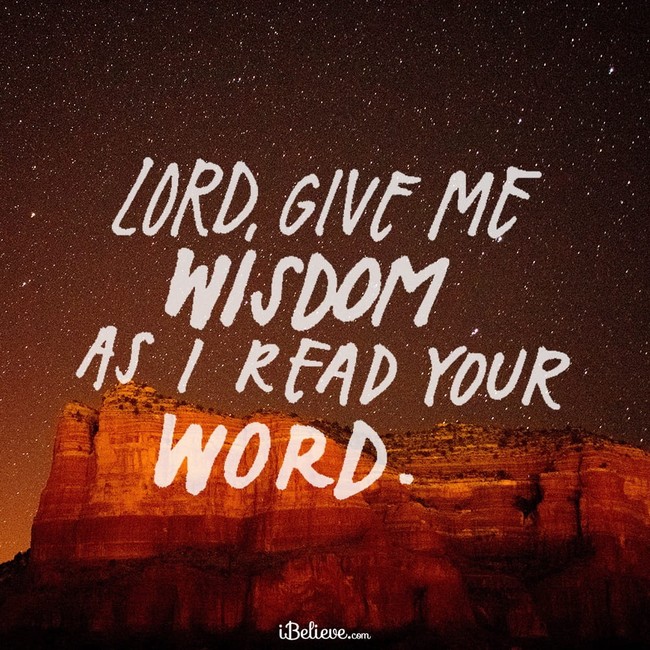 So I never go into studying God's Word lightly. We never should. The Word of God has the power to change minds, heal hearts, and cut out sin. However, something so powerful handled the wrong way can also cause harm. I never want to be the one using God's Word to cause hurt, pain, or confusion. And I'm sure you don't either.
For this reason, before I open my Bible and heart to the Word of God I first open my mouth in prayer to request specific things from God. And over years of studying my Bible God has faithfully answered this prayer. I want to share my prayer with you in hopes it will increase the quality of your time in God's Word and help you to handle it's truths with clarity and confidence.
I always start off praying for discernment and wisdom. James 1:5 tells us:
"If any of you lacks wisdom, you should ask God, who gives generously to all without finding fault, and it will be given to you." (NIV)
Coming across a scripture I do not understand can be discouraging. But I've found that unlocking the mysteries of scripture starts with prayer. All wisdom, knowledge, and correct understating come from God and He is ready to grant us understanding if we are willing to ask. This also ensures that I am receiving God's understanding and intention about scripture and that I am not relying on my own understanding.
Let's Pray:
"Lord, thank you for this time you've given me to open your Word and discover who you are. Thank you that you don't leave us in the dark about who you are and what you are doing in the world, but that you have revealed yourself and your will through the Bible, your sacred words to us. Lord, I need wisdom as I read your Word. You promise us in James 1:5 that we only have to ask for wisdom to receive it. Lord, please give me your wisdom now as I approach your word. Help me discern the truth of this text. Help me not rely on my own understanding. Thank you God for the clarity, encouragement and hope your Word brings.
In Jesus' Name I pray, Amen."
---
Editor's Note: Portions of this devotional were taken from Christina Patterson's article, 3 Prayers You Should Pray before Reading Your Bible. You can find that article in full here.
Teach Us to Pray is a FREE prayer podcast hosted by iBelieve writer Christina Patterson. Each week, she gives you practical, real-life tips on how to grow your faith and relationship with God through the power of prayer. To listen to her episode on What to Pray in the Morning for a Worry-Free Day, click below!


Now that you've prayed, are you in need of someone to pray for YOU? Click the button below!
Visit iBelieve.com for more inspiring prayer content.